If you are into revisiting your financial goals now that we are kicking off a new year, one way to get a quick win is to get life insurance.
I know, I know, not super fun.
And my prayer is that you will never need to use this.
But if that day were to ever come, there would be some people in your life who were really glad that you and I spent an hour or two taking care of it.
Right?
The following comment is from a reader on our Facebook Page:

On the other hand, my uncle died unexpectedly when he was 39,  leaving a wife with 4 small children, and because of his preparation, they could grieve their loss without dealing with additional financial concerns piled on top. 
Is life insurance a lack of faith?
I wrote about this extensively in the past, but suffice it to say the act of buying insurance in itself doesn't show a lack of trust in God; instead, it demonstrates proper planning. God clearly wants us to provide for our families as demonstrated in 1 Timothy 5:8 NIV:
"Anyone who does not provide for their relatives, and especially for their own household, has denied the faith and is worse than an unbeliever."
But we cannot be too greedy and slothful with our insurance policies either. Life insurance is a financial tool just like a mutual fund, a stock, or a CD. These tools are morally neutral.
The attitude in using the tools determines whether insurance is being used properly in God's eyes. Insurance should not be bought out of fear but rather with faith.
Life Insurance misconceptions
Life insurance can be confusing – so confusing that many people are swayed by outdated ideas about what it's for, how it works, and what it costs. Let's clear up some common misconceptions.
I get life insurance through my employer, so I'm covered
Some workplaces offer a basic life insurance policy as an employee benefit. It's a great perk! Unfortunately, group policies rarely offer enough of a financial cushion for your family in the event you're no longer around. In fact, most people need up to 10x more life insurance coverage than what is typically offered by an employer.
I don't need life insurance right now. I'll wait until next year
I just recently learned that rates rise by about 8-10% with every year that you age – and that's before factoring in potential changes to your health or lifestyle. So, you'll never be more insurable than you are today.

Life insurance is too expensive
Depending on your age, it may be cheaper than you expect. For example, a $500k, 20-year term policy for a healthy 30-year-old would be around $20/month.
But to quickly find out, Polcygenius has a simple calculator that can give you an idea of how much it might cost you.
How to get the best price on a policy
Simply put, shop around. Why compare rates?
Because the same policy can vary in price from insurer to insurer by an average of $133 per month
And choosing the wrong life insurance company now could cost you $47,000 over the course of a 30-year policy
But to get the best rate, you'll need to find the insurance company best suited to your personal situation.
For instance, insurers set policy prices for specific health situations differently. Ex-smokers might get better rates at one company, diabetics may pay less at another company, and people with high cholesterol might find the lowest prices at yet another company.
And this is why I have used Policygenius the last few times I have purchased insurance. They allow you to compare rates from over a dozen insurance companies in one place, and they then handle all the paperwork for no additional cost to us.
By using an insurer who better fits our personal situation, we save money. I like that.
How about you?
But, regardless of whether you use Policygenius to shop for life insurance, do your loved ones a favor and take this simple step soon.
I wrote this post myself, but the idea for it came from our sponsor, Policygenius, who I personally use and recommend. I rarely do sponsored posts, mostly because I only work with companies I use and love. Additionally, I only work with companies that let me do honest reviews about the product/service. I am not a puppet and know that the trust of readers like yourself is my most valuable asset. So I view sponsored posts as a win/win/win. I get to introduce you to great products/services that I love, the advertiser gets more exposure for their product, and we get to pay the bills and keep doing what we love. So, with all that, please consider supporting our sponsor, because by supporting them, you are supporting SeedTime. So thanks!


Tips to put more money in your pocket & Biblical principles on managing it well.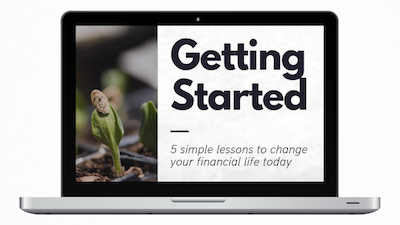 Take our FREE E-course to get 5 simple lessons to help you improve your financial life today!
Master your money, pay off debt, & save more using key Biblical principles! ($27 value - yours FREE)
Advertising Disclaimer: The pages on this site help us pay the bills by using affiliate relationships with Amazon, Google, Ebay and others but our opinions are NEVER for sale. Find out more here.