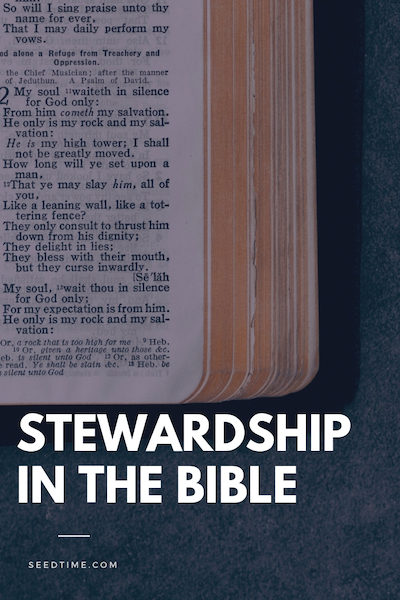 Stewardship is something that I hear a lot of talk about, but not a lot of understanding. I truly believe that understanding what stewardship is and how it applies to our lives will change the way we make decisions each day.
If we really understand what it means to be good stewards, we will begin to not only see our lives change, but also the world around us. Like all other Biblical principles, tremendous benefit is gained by following them.
Bible Verses about Stewardship
There are many Bible verses on money, including a few key stewardship verses (financial and otherwise) that are worth highlighting. If you know any other scriptures on stewardship please share them in the comments below!
Genesis 2:15
Then the Lord God took the man and put him into the garden of Eden to cultivate it and keep it.
Deuteronomy 10:14
Behold, to the Lord your God belong heaven and the highest heavens, the earth and all that is in it.
1 Chronicles 29:11
Yours, o Lord, is the greatness and the power and the glory and the victory and the majesty, indeed everything that is in the heavens and the earth; Yours is the dominion, o Lord, and You exalt Yourself as head over all.
Psalm 50:10-12
For every beast of the forest is Mine, the cattle on a thousand hills. I know every bird of the mountains, and everything that moves in the field is Mine. If I were hungry I would not tell you, for the world is Mine, and all it contains.
Matthew 25:14-30 (the Parable of the Talents)
For it is just like a man about to go on a journey, who called his own slaves and entrusted his possessions to them. "To one he gave five talents, to another, two, and to another, one, each according to his own ability; and he went on his journey. Immediately the one who had received the five talents went and traded with them, and gained five more talents. In the same manner the one who had received the two talents gained two more. But he who received the one talent went away, and dug a hole in the ground and hid his master's money. "Now after a long time the master of those slaves came and settled accounts with them. The one who had received the five talents came up and brought five more talents, saying, 'Master, you entrusted five talents to me. See, I have gained five more talents.' His master said to him, 'Well done, good and faithful slave you were faithful with a few things, I will put you in charge of many things; enter into the joy of your master.' Also the one who had received the two talents came up and said, 'Master, you entrusted two talents to me. See, I have gained two more talents.' His master said to him, 'Well done, good and faithful slave. You were faithful with a few things, I will put you in charge of many things; enter into the joy of your master.' And the one also who had received the one talent came up and said, 'Master, I knew you to be a hard man, reaping where you did not sow and gathering where you scattered no seed. 'And I was afraid, and went away and hid your talent in the ground. See, you have what is yours.' But his master answered and said to him, 'You wicked, lazy slave, you knew that I reap where I did not sow and gather where I scattered no seed. 'Then you ought to have put my money in the bank, and on my arrival I would have received my money back with interest. 'Therefore take away the talent from him, and give it to the one who has the ten talents.' For to everyone who has, more shall be given, and he will have an abundance; but from the one who does not have, even what he does have shall be taken away. Throw out the worthless slave into the outer darkness; in that place there will be weeping and gnashing of teeth.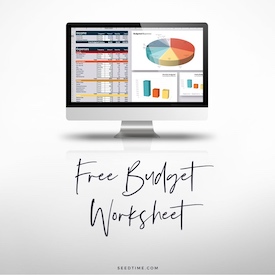 Luke 12:42-44
And the Lord said, "Who then is the faithful and sensible steward, whom his master will put in charge of his servants, to give them their rations at the proper time? "Blessed is that slave whom his master finds so doing when he comes. "Truly I say to you that he will put him in charge of all his possessions.
Luke 12:47-48
And that slave who knew his master's will and did not get ready or act in accord with his will, will receive many lashes, but the one who did not know it, and committed deeds worthy of a flogging, will receive but few. From everyone who has been given much, much will be required; and to whom they entrusted much, of him they will ask all the more.
Luke 16:9-11
And I say to you, make friends for yourselves by means of the wealth of unrighteousness, so that when it fails, they will receive you into the eternal dwellings. "He who is faithful in a very little thing is faithful also in much; and he who is unrighteous in a very little thing is unrighteous also in much. Therefore if you have not been faithful in the use of unrighteous wealth, who will entrust the true riches to you?
The definition of Christian stewardship
Lets look at the actual definition of stewardship.
Stewardship:

1: the office, duties, and obligations of a steward

2: the conducting, supervising, or managing of something ; especially : the careful and responsible management of something entrusted to one's care <stewardship of our natural resources>
I like how it says "managing of something." To me this implies that we have decisions to make and are responsible for that which we are stewards over. Just like a manager of business is responsible for his/her department and employees, so we are with all that has been entrusted to us.
So what are we actually stewards over?
Personally, I believe it applies to everything we have been given. Our time, our money, our God given gifts and abilities, our influence, it all comes from God. There are lots of stewardship verses that show us how we should act, but my favorite is the Parable of the Talents since it gives such a great illustration of what a good steward does.
Put simply, the good stewards were the ones who took "risks" and action in order to multiply what they had been given. The bad steward was the one who out of fear decided not to take a risk and was called lazy as well.
This reminds me of another scripture…
Luke 12:48

…From everyone who has been given much, much will be demanded; and from the one who has been entrusted with much, much more will be asked.
How should "stewardship living" affect our lives?
Our finances tend to be the key area that people refer to when speaking of stewardship. I think the main reason is that often money is one of the most difficult things for people to give. At least for me that used to be the case. I was okay giving my energy, time, or sharing my abilities, but money was not something that I was interested in giving away. That is probably why God had to work on me for so long to help me lose my attitude! 😉
One of the things that helped me was keeping focus on the fact that I came into the world with nothing and would leave with nothing. I began to look at all my possessions as merely being "on loan." This has helped me begin to see myself more as a "steward" rather than a "possessor".
Stewardship of a violin
I remember a friend of mine saying that he was talking to a well-known violinist about his violin. The violinist had mentioned that the violin was a couple hundred years old and worth many hundreds of thousands of dollars. The interesting point I remember from the conversation was the way the violinist viewed himself as a steward of the instrument. He knew that many great musicians had played the instrument before he was even born. He was also not naive to think that he would be the last to play the fine instrument. He understood that it was just temporarily passing through his hands.
The violinist's outlook on his violin has really helped me get a better understanding of the role possessions should have in my life. Changing my thinking in this way has affected how I handle my money and even my weekly buying decisions. It's not that having possessions is a good or bad thing, just that it needs to be in the proper perspective.
So are you a good steward?
This is a good question to ask yourself. The Bible says that someone who is faithful with a little thing will be faithful with much (Luke 16:9-11). So, if we are honest and do the right thing when no one is looking, we will be able to be trusted when people are looking.
Stewardship is mentioned in the Bible quite a bit actually. The basic message that I have gotten from the Bible about being a good steward is that God has entrusted me with things down here on earth and it is my responsibility to do something good with them.
How to be a good steward
1. Realize that God owns it all
It can be easy to forget that God create the world we live in and us as well. He created the air we breathe, the sun that warms the earth, and plants and animals for food. He is the one that gave us our brains to think, he placed different gifts and skills in each one of us and gave us each unique personalities.
It is only because of His great mercy that he doesn't just prove to me how dependent I am on Him when I start to think I really accomplished something on my own ;). As we understand that, "the earth is the Lord's and everything in it," (Psalm 24:1) we can see that we are merely temporary possessors (or stewards) of things that He owns.
We are born with nothing and we take nothing with us when we leave. It all just gets passed on to someone else. The amazing thing is that we have the opportunity to "store up for ourselves treasures in heaven" by giving some of those items that we temporarily possess down here.
2. Stewards can only serve one master
"No one can serve two masters. Either he will hate the one and love the other, or he will be devoted to the one and despise the other. You cannot serve both God and Money."

Matthew 6:24
I have found from my own life that my decisions about money reflect who I am serving. At the most stingy and greedy moments of my life it was painfully evident who my master was. I tried to convince myself that I was serving God, but in truth my decisions were made on their financial impact rather than on my faith in God. It's one of those areas that we will all have room to grow in.
I remember patting myself on the back after an act of generosity that I was proud of, only to be shown, moments later, of two other areas of my life that I was being greedy in. It's humbling, but it is also encouraging to know that we will never "arrive" and that God doesn't expect that of us. He knows our weaknesses and our strengths. He knows what we are capable of and while I earnestly want to please Him, I am so thankful for his forgiveness when I mess up.
3. Use resources wisely
As stewards we have a responsibility to use what we have been given wisely. Just like in the parable of the talents, it is up to us how we use what we have been given. We can choose to bury it like the "lazy" steward or we can make more from what we have been given like the "good" stewards.
As far as managing our finances go, there is a tricky balance between not being wasteful like Jesus talks about in John 6:12 and not living with a poverty mindset. It is easy to fall towards one of the extremes, and it is challenging to walk in the balance. That balance is what we should be seeking in the practical areas of being stewards of our finances.
The great thing is that as we prove ourselves faithful in small things we will be given more and bigger things to be stewards over.
"His master replied, 'Well done, good and faithful servant! You have been faithful with a few things; I will put you in charge of many things. Come and share your master's happiness!'"

Matthew 25:21–22
What lessons have you learned about being a steward?
Got any other bible verses about stewardship you can think of?