Grab a FREE copy of our book, Simple Money, Rich Life!
(We just ask that you help us cover $7.95 for shipping & handling)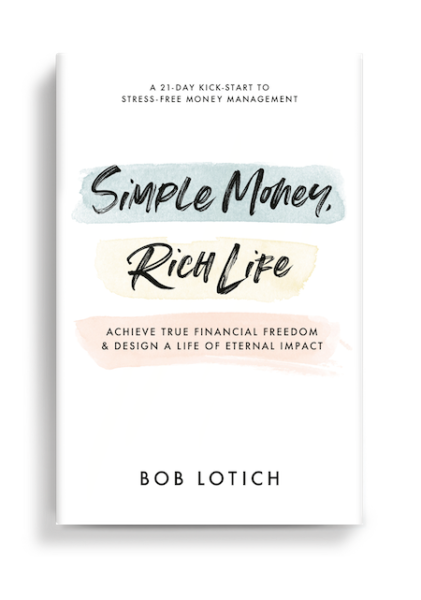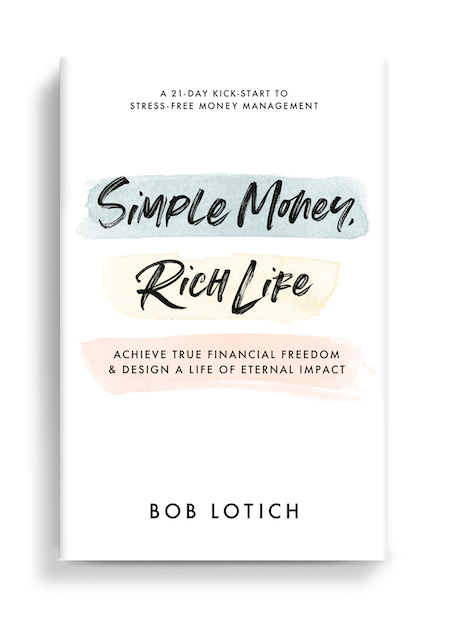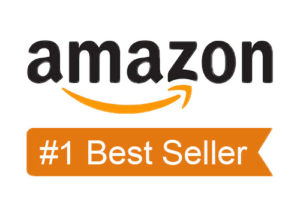 Get the secrets we used to give away $1 million by age 40
Join us on a journey to true financial freedom as we share our best tactics and strategies, inspirational stories, Biblical wisdom, and some laughs. All without a hint of guilt or shame…
What readers are saying: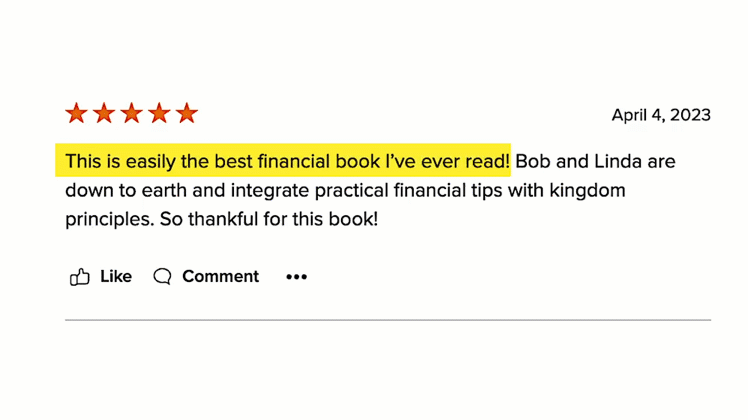 This is just a small sample of what we cover in Simple Money, Rich Life
How to create a money system to spend less time and get better results
The one-category budget: get 80% of the results with 20% of the work
How to earn significantly more (without getting a side hustle)
How to automate your way to financial success in less than 10 minutes
The secrets of a six-figure giver
How to save $100s each month while still buying what you love
And much more!
It's time for a book that helps you achieve financial freedom the right way and for the right reasons.
+$7.95 for shipping & handling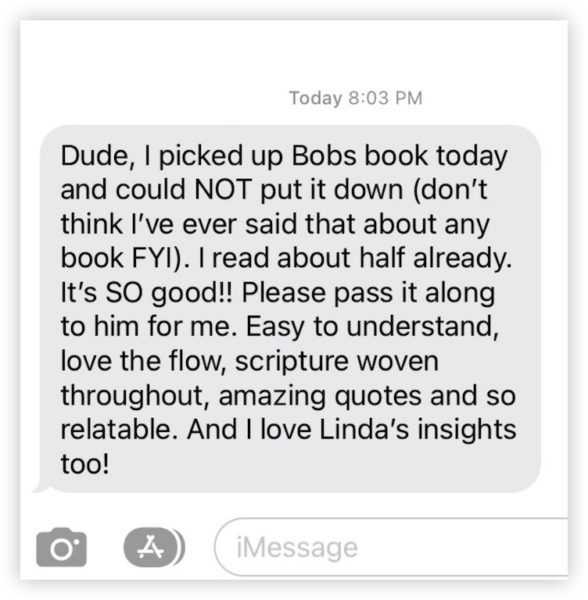 A money book for people who don't read money books
If you are (or are married to someone) like my wife Linda, you probably are thinking "yeah right".
But this is the "judgement-free, enjoy your life, laugh at yourself, & trick everyone into thinking you're the smartest person in the room while still getting to spend money on what you love" type of book.
So go ahead, grab a coffee (and maybe some ice cream) 😋 and cozy up. We are going to make this fun, I promise.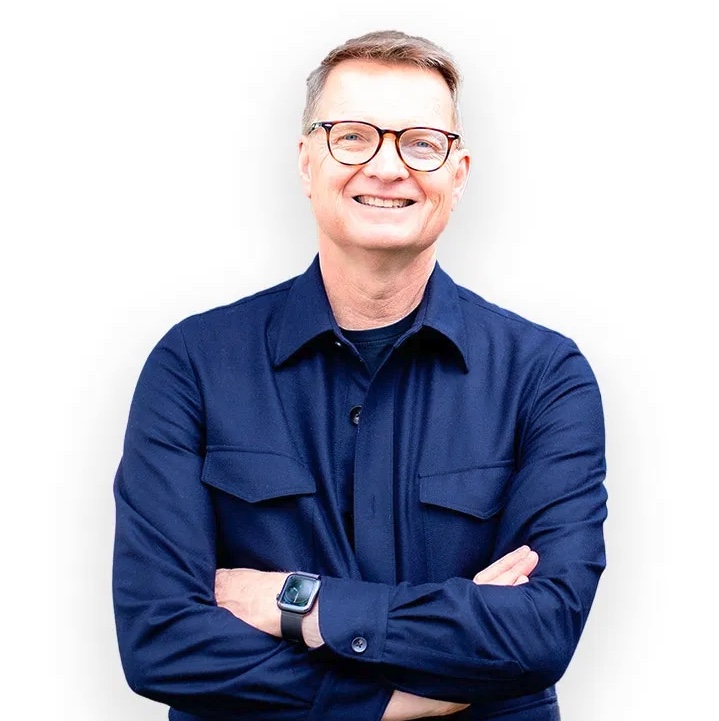 "I love this book. If you're bored with the plethora of teachings out there about money, saving and giving, or think you've heard it all, Bob Lotich will surprise you."
""Carey Nieuwhof, Bestselling Author of At Your Best, Podcaster and Speaker.
You don't need to be a financial expert to succeed financially.
You don't need to read a dozen money books, spend 10 hours a week budgeting, or have a finance degree.
You just need to set up a simple money system that will help you spend less time managing money than you currently are. Leaving you with MORE money to spend on what you love. Oh and all without any guilt or having to live like a pauper.
And that's exactly what it will do for you.
+$7.95 for shipping & handling
How Simple Money, Rich Life is laid out:
Part 1 – Saving

This section will give you incredibly practical tips and suggestions to
help you reframe how you spend money and free up hundreds of
dollars a month. You will be a much smarter spender and will have
strategies in place to better manage your money for the rest of your
life. We"re starting with the save section because it"s important to
have these foundational concepts down before you start earning
more.
Part 2 – Earning

Whether you"re an employee, freelancer, stay-at-home parent, business owner, or anything else, this section will help you increase your earning potential. And not with get-rich-quick tactics that rarely work and never last. Instead, we"ll examine the keys to earning more in the digital era that we find ourselves living in.
Part 3 – Giving

I designed this section to help you see giving in a whole new light. It
starts not with giving more but with giving differently. It transforms
giving from an obligation into the real adventure of a lifetime that
God invites us to join Him on. It also provides practical strategies to
help you grow in your generosity and make it more fun than you
ever thought possible.
Part 4 – Enjoying

We can save, earn, and give while being miserable, or we can enjoy it
all. This section focuses on how we can enjoy each moment
of our financial lives""even the difficult ones. And how to enjoy spending, guilt-free, because we believe God gives us blessings to enjoy.
The 21-day kick-start

At the end of each of the four parts are five challenges to help you apply what you"ve learned. Feel free to do one challenge each day or all five in one day. You get to choose your own adventure here. The challenges are designed to extract some of the most important concepts from the book and give you simple action steps to begin implementing them, so you can get results ASAP.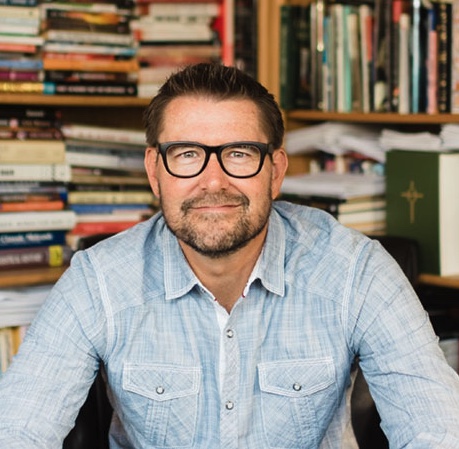 "Bob"s giving away all of the tips, tricks, and tactics he"s employed to personally overcome $400,000 in debt and hit his own generosity stretch goal of giving away a million dollars. His story is amazing, but it doesn"t have to be unique! This book is full of big steps made in faith and it"s also full of practical, actionable advice to help you reach your own financial goals."
""Mark Batterson, New York Times bestselling author of Win the Day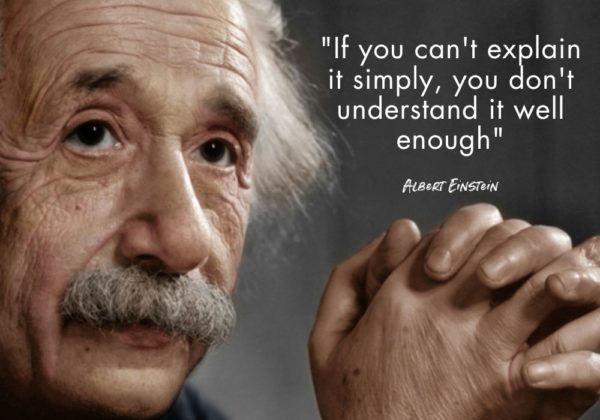 A simple & un-complicated money book? Why, Yes it is!
Einstein said, "If you can't explain it simply, you don't understand it well enough."
Even though I have worked in the financial world for nearly 20 years, I have no interest in using big financial terms to impress Wall St. money nerds. My goal was to take all the most important lessons you need to know and make them so simple a high-schooler would easily understand.
More Reviews for Simple Money, Rich Life
"Bob is uniquely gifted to take a topic that most tend to find overwhelming (money) and actually make it simple… he (with Linda's help) delivers with grace in a non-judgemental tone that leaves you gently challenged, excited, and inspired"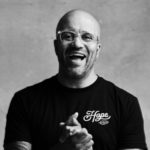 Carlos Whittaker
Author, Speaker, Influencer
"the blueprint for you to move from merely surviving to thriving financially. (It) will propel you to take action…"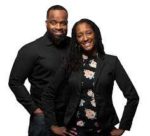 Talaat McNeely
CEO, His and Her Money
"There is so much GOLD in this book! … the perfect balance between principles, practical strategies, and inspiration, with actionable steps you can start applying right away.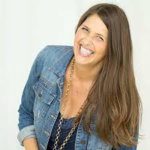 Ruth Soukup
New York Times Bestselling Author of Living Well, Spending Less
"…will inspire and encourage you that there is hope — even if you have an empty bank account, looming bills, piles of debt, and a too-small paycheck…this book will teach you how to not just survive, but to thrive"¦ and to ultimately be in a position to generously give…"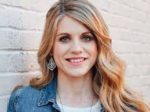 Crystal Paine
New York Times bestselling author, podcaster, and founder of MoneySavingMom.com
+$7.95 for shipping & handling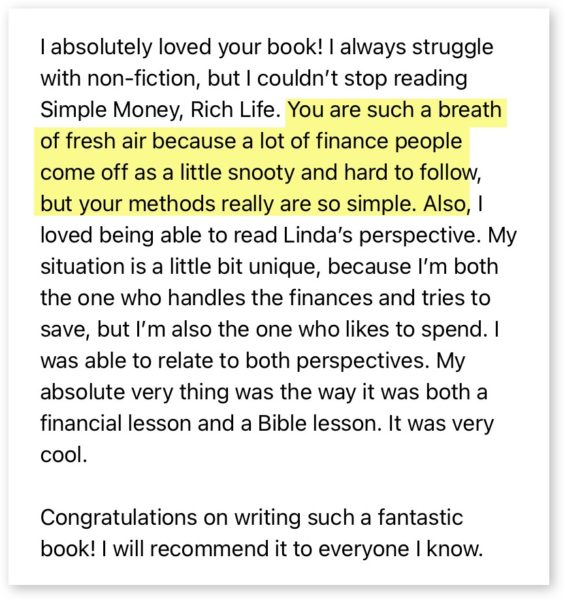 I've read nearly 100 books about money so you don't have to.
What if you could roll up all the classes required in a 4-year college degree into a single book?
Imagine the years of your life saved when you cut out all the fluff and got only the most essential lessons about what you need to know.
Well, that's what I have done for you with this book. I took all the best strategies, insights practical steps, and Biblical wisdom from nearly 100 books that I've read over the last 15 years distilled into one simple book you can read in 5 hours.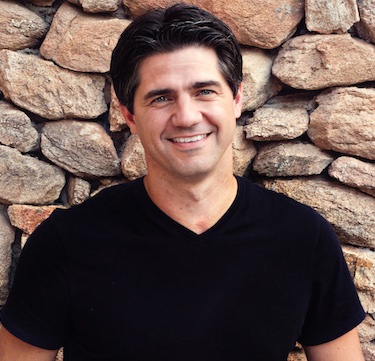 "Bob and Linda see money and generosity through a completely different lens than most. I admire them greatly. Their authenticity, depth of wisdom, and heart to advance God's Kingdom are deeply inspiring. This book is your invitation and guidebook to a financial life that you never dreamed possible."
""Joshua Becker, Founder of Becoming Minimalist, Author of The Minimalist Home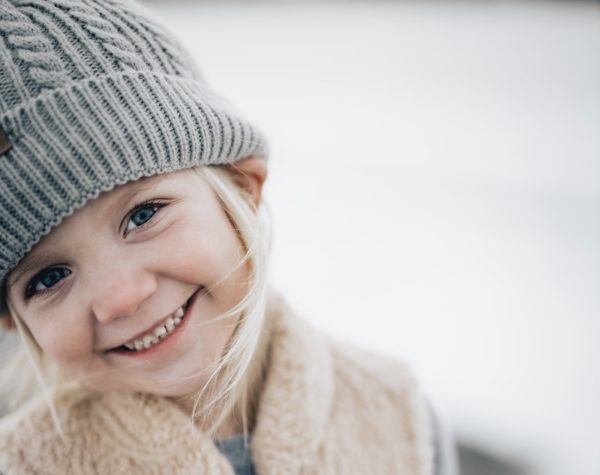 A giving book that helps you have more to give
There are a lot of books out there that try to use guilt or shame to get you and I to give more.
We thought, "what if we could share all our best tips for making giving FUN and highlight the joy of it, instead?"
And what if we could create a book that actually helps the reader HAVE more money at the end of each month to be able to give?
Seems like such a simple idea, but yet I don't think it has ever been done before. Until now. 😉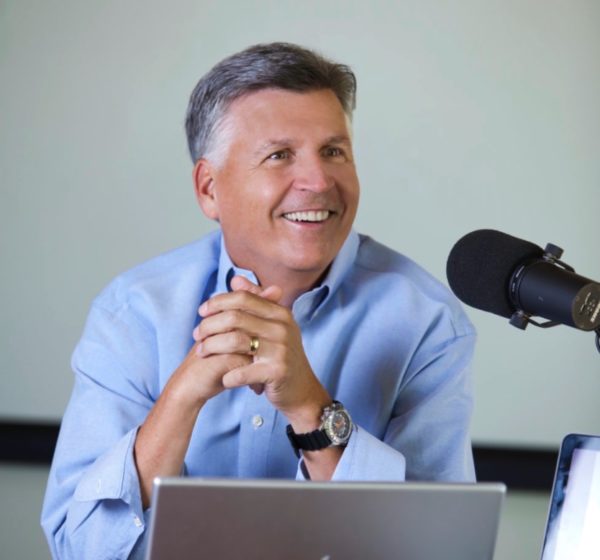 "Some books are exceptionally helpful; others can totally change your life. Simple Money, Rich Life is the latter. Bob Lotich will guide you through each step of the path of reaching true financial freedom. Buy it. Read it. Apply it."
""Chuck Bentley, CEO, Crown Financial Ministries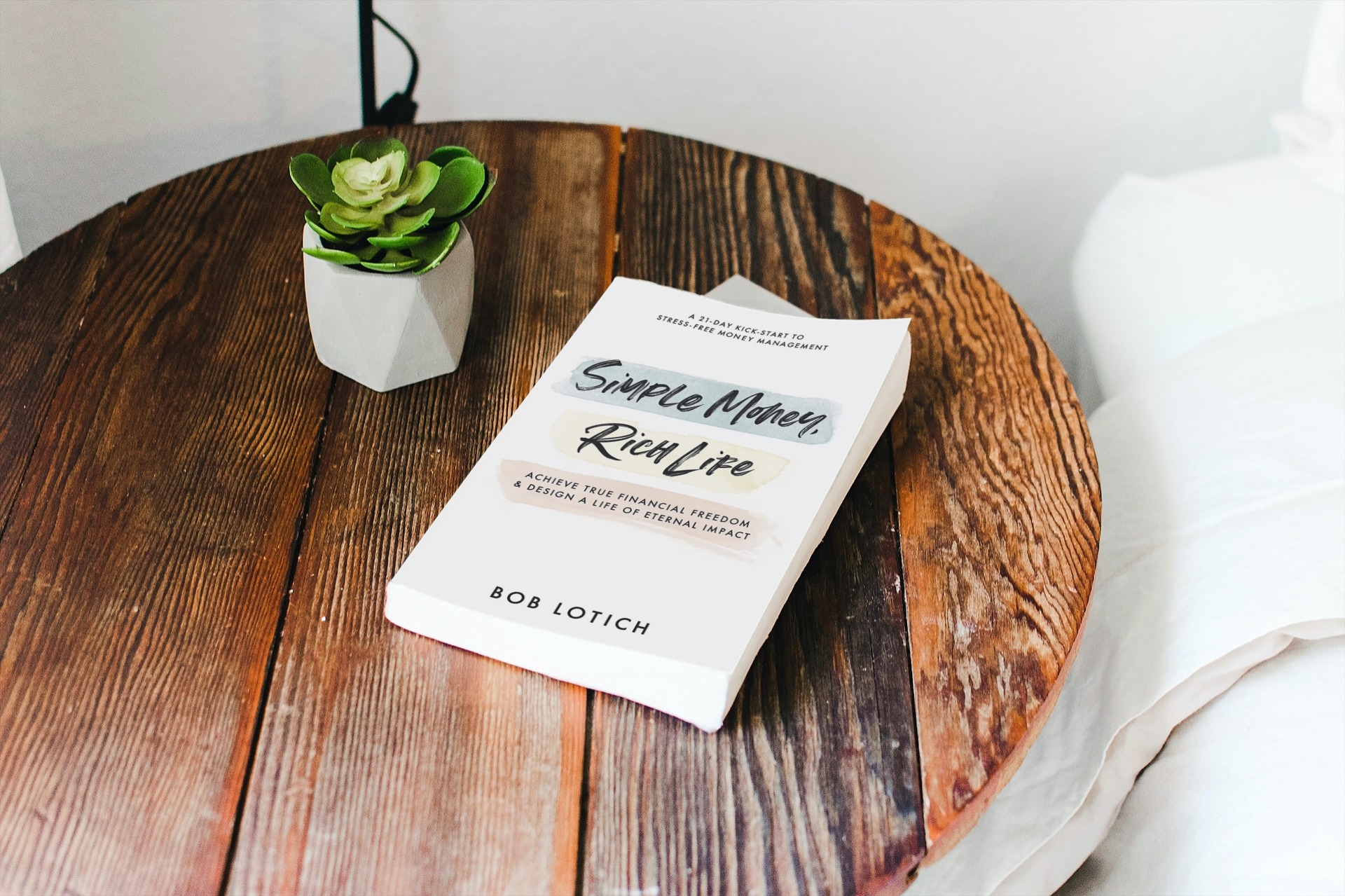 +$7.95 for shipping & handling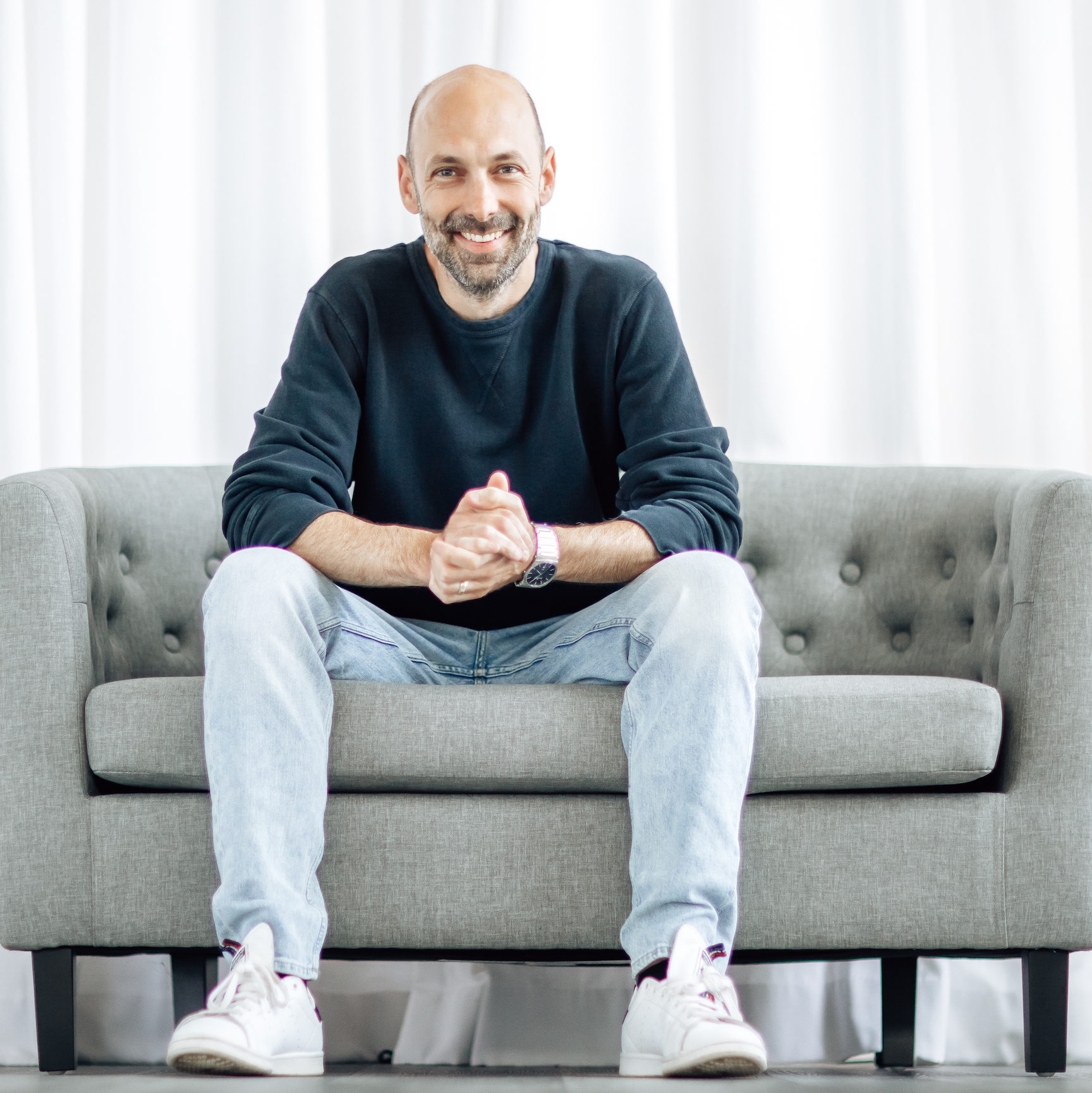 About Bob Lotich, CEPF®
Bob Lotich found himself at his breaking point in his early 20"s overwhelmed by debt and stranded 1,000 miles from home with only $7 to his name. After crying out to God for wisdom and discovering a simpler (and far more effective) approach to money he reached a level of financial freedom he never dreamed possible: having a paid off house by age 31 and even reaching a personal goal of giving $1 million by age 40. For the last 14 years he"s shared his best lessons with over 50 million readers and listeners on his award-winning blog, SeedTime.com and SeedTime Money Podcast.
What a Financial Advisor said:
⭐⭐⭐⭐⭐
"No matter how much experience you have with money (I"m a Chartered Financial Consultant with 43 years in the financial industry!), it is highly likely you will find something here that causes you to stretch and motivates you to go beyond where you have been so far in your journey with money, stewardship, and giving. I certainly did and I have six pages of notes to prove it! I have already ordered multiple copies so I have plenty to give away."
What a pastor said:
⭐⭐⭐⭐⭐
"WOW! I was surprised how practical and doable the action steps are! I've read many financial books – but this book by far is one of the best! Within the first few chapters I was amazed at the practical and biblical suggestions that were DOABLE. Seriously, I was thinking…hmmm never thought of this and this is something I can do right now!"
What a NASA engineer said:
⭐⭐⭐⭐⭐
"I am about half-way through your book, and I am absolutely loving every page! It"s not exactly what I expected, it"s even better! I am probably not your typical reader. I am a NASA engineer with an MBA… I"m in the middle of your book right now where you talk about calling and purpose and this is the part I didn"t expect from your book, yet it has been the best part for me so far… Thanks again to you and Linda for bringing this book into existence and sharing it. It"s truly God"s work through you both."
+$7.95 for shipping & handling