We help Christians live financially free and impact eternity.
We do this by helping you save more by setting up a system that works. And earn more by working with your God-given gifts. And have more fun giving than you though possible. And actually enjoying it all.
Featured in: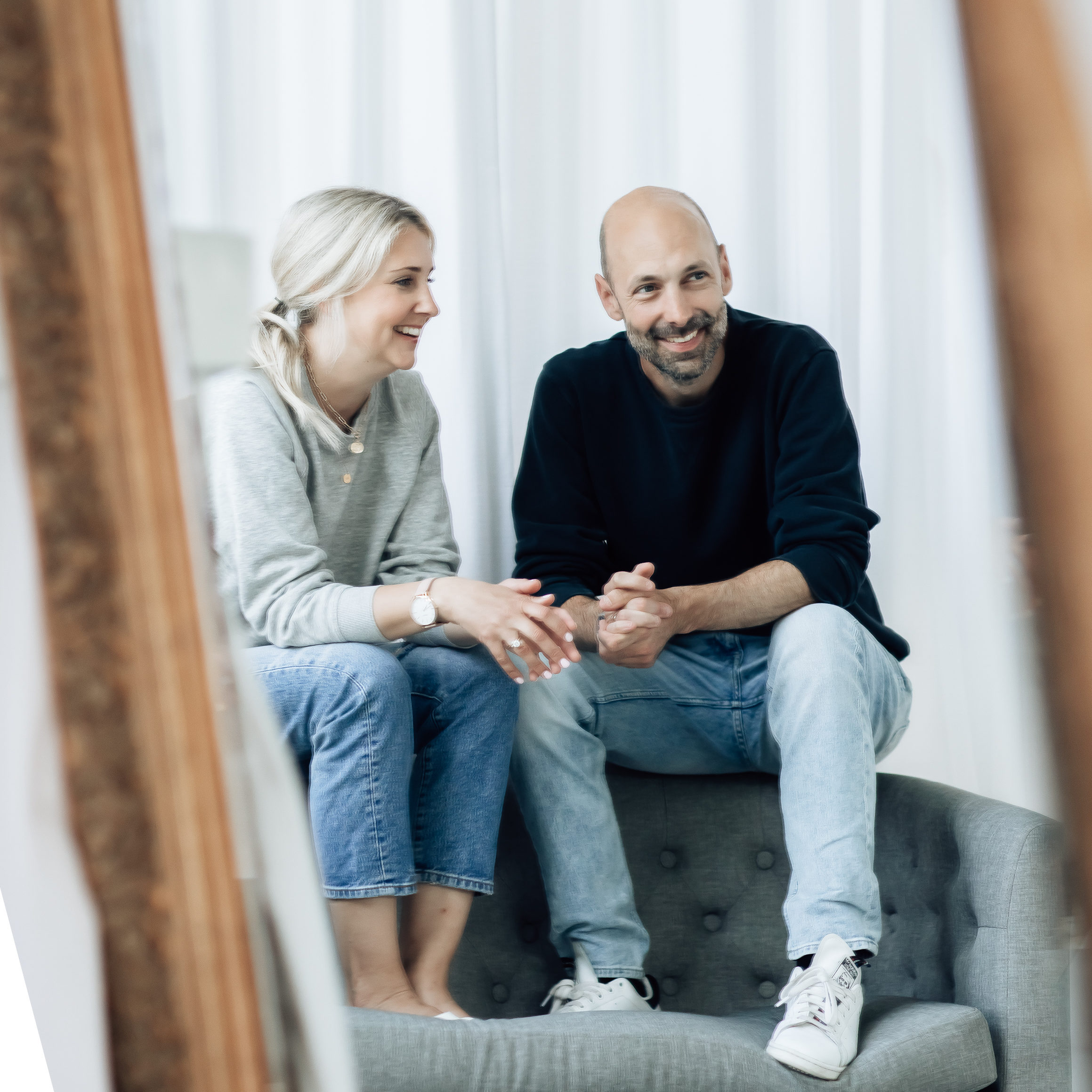 What makes us different
There are a million books and blogs and podcasts you can find to help you with your money, right?
Here are 5 things that make us different than pretty much everything out there…
1. We have an eternal perspective
The world's way of handling money has failed us. The bookstore shelves are full of money books pushing the world's greedy and flawed approach to money. Many don't work, and those that do, help you succeed at the wrong thing. After all "what do you benefit if you gain the whole world but lose your own soul?" Matt 16:26
We help you not only succeed with money on earth, but do it in a way that you don't lose your soul in the process.
2. This isn't just theory, but strategies that work (within hours)
Far too many financial educators have a bunch of theory, but don't have any real world practical steps to take to get real world results.
We believe in sharing the timeless Biblical principles, the mindset shifts you need to reach your financial potential, and the specific strategies to get results. All the parts work together, so why not share them all together?
3. We experiment with
our

money so you don't have to

The internet is full of people "faking it until they make it", trying to teach others how to do something they haven't done themselves. Not here. We experiment on ourselves first, find what works, and then share with students. Not the other way around.

For example, I tried out dozens of budgeting approaches before creating our unique approach, opened up 34 credit cards to find the best one, and spent 10 years testing investing strategies before creating our investing course.

Oh and everything we teach we are actually doing ourselves – and so we are in it together.
4. We know money isn't one-size-fits-all
Personal finance should be "personal" right? Everyone's situation is unique, so rather than having one hard and fast set of rules that everyone must follow, we take a different approach.
We help you understand the principles, share the tactics that have worked best for us and our students, and then help you apply that to your specific situation.
5. Linda = fun (need I say more?)
While I am officially a Certified Educator in Personal Finance (CEPF®), I am married to a Certified Spender of all our money.
She is a fireball and we are so very different in how we deal with money, so this is real life. She is around to help you see things from a spouse's perspective and to make sure we keep things light and fun.
Here is just a little of the fun in action…
Money isn't evil, it is just a tool
So many Christians seem to be afraid of money because of a few verses about the love of money.
But the fact is that while the Bible says that the love of money is a root of evil, money itself isn't.
When improperly used a hammer can cause harm, but when used properly it can be used to do good much faster than without it.
SeedTime is a community who views money as a tool to change lives, not the source of our status or security. Therefore, since money is a tool, we will be at our best and most effective when we become more skilled with it.
That's where we come in.
What we believe
We believe in one eternal God who exists in three Persons: God the Father, God the Son and God the Holy Spirit. We believe that the Lord Jesus Christ is both God and man and is the only One who can reconcile us to God. We believe that the Bible is God's Word that is accurate, authoritative and applicable to our everyday lives. Therefore:
The world's approach with money will ultimately fail us, but God's way leads to joy with money, financial security, and plenty to give generously. (2 Cor 9:8)
When financial security inevitably comes, we refuse to let money be our master – but God alone. (Matt 6:24)
We model after the first and ultimate giver and give sacrificially – regardless of our current financial situation. (Mark 12:44)
We chase after debt-free living as we want to be slaves to Jesus only. (Pro 22:7)
We don't blame others for our circumstances, but look to God as our source and supply. (Phil 4:19)
We lift each other up and encourage each other as we fight through the inevitable financial challenges that come in life. (1 Thes 5:11)
We desire to see God invade our finances, not to store up treasures for ourselves on earth, but we understand that we are blessed to be a blessing. (Matt 6:19, Psa 67:7)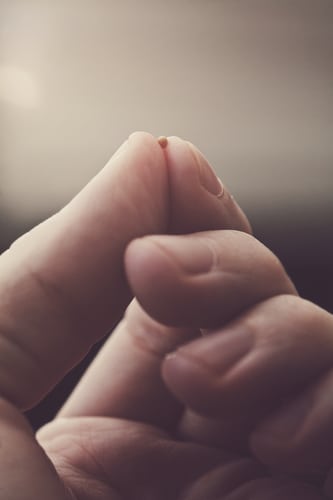 Why SeedTime?
"As long as the earth endures, seedtime and harvest … will never cease."

–Genesis 8:22
I've always been fascinated by the potential of even the smallest seed.
We seem to take it for granted, but let me remind you that a Sequoia tree (the largest living thing on earth) grows to be hundreds of feet tall and starts with a tiny little seed.
I still remember, like you probably do, being in first-grade planting seeds in a dixie cup and watching the miracle of growth and change.
How have we lost the wonder of something coming to life from something dead and lifeless?
And once sprouted, the amazing simplicity of soil, water, and sun causing growth for decades, centuries, or in the case of the Sequoia, millennia.
Our role is merely to take small & consistent actions to nurture the seed.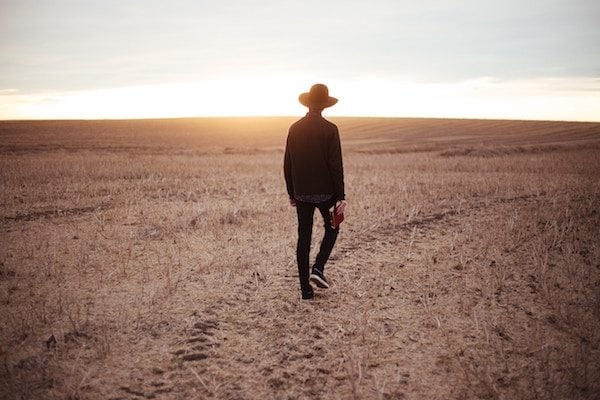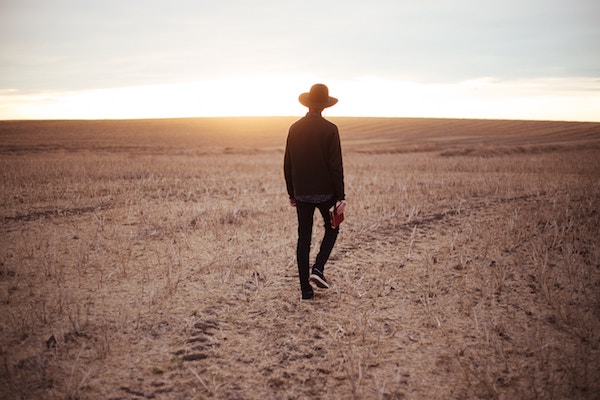 What if we could apply this principle to our money?
I remember being on a 7-month sabbatical when I was 20 years old and living in a city where I didn't know anyone. I was on a spiritual journey that would ultimately lead me to some very practical changes.
I had no savings. I had no money left in my checking account, and my credit card was $264 from being maxed out.
My rent was due that day, and I was worried about needing to buy gas to pick up a couple of friends from the airport who would be staying with me that weekend.
At the worst possible time, my car broke down in front of a minor league ballpark about 30 minutes before game time as hundreds were driving by staring.
I found myself pushing my car to the side of the road as hundreds pulled into the ballpark.
The embarrassment was the last thing on my mind, because I didn't know how I was going to pay my rent, much less fix my now broken down car with my $264 remaining available credit with Visa.
As I finished pushing my car to the side of the road to get out of the flow of traffic, I climbed in, put my head in my hands, prayed, and committed with every ounce of my being to get control of my money.
Looking back, this was when the seed of financial success was planted.
Even though I was terrified and clueless…
about how to get out of the financial mess I found myself in, at least the seed was planted – and by the help and grace of God I was determined to nurture it for as long as it took.
I began reading articles about how to get control of my money and began eliminating foolish money habits I had developed.
And just like the 1st grader with the dixie cup, I began looking for signs of progress the next day only to find nothing.
Just wet dirt.
And the next day – still just wet dirt.
But I bought books, read magazines, watched videos – anything I could to continue nurturing the seed – all while seeing no visible signs of progress.
And to be honest, it took months before I saw the first signs of progress.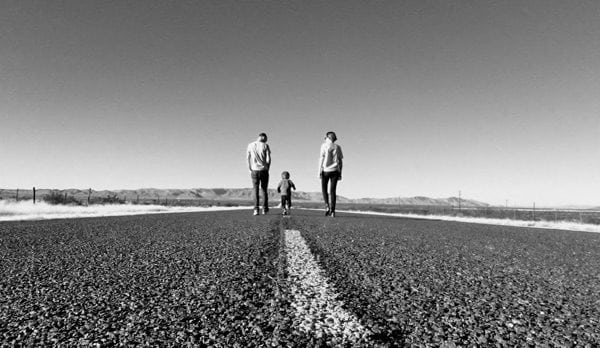 That first sign of life for me was…
that I was able to pay my monthly expenses without using a credit card. I can't even tell you how excited I was realizing that it might just work.
I kept at it – making as few stupid money decisions as possible.
Side note: financial success is a lot more about minimizing stupid decisions than making really good ones.
And over the months my seed grew from a sprout to a seedling – I watched my net worth (or AUM as we call it around here) go from negative $13K to $0, which was a huge cause for celebration for me.
During the following years we (Linda was now in the picture) paid off over $46K of credit cards, car loans, 2 houses, and have been able to (by God's grace) give our age as a percentage of our income.
Those have been some amazing highlights, but the unexpected benefit has been actually having true financial freedom. Not the kind where you have a ton of money and are stressed out all the time worried about it, but instead a deep security knowing that God will always take care of us – regardless of what the bank balance says.
And it all started with a tiny seed being planted.
"Do not despise these small beginnings"

–Zechariah 4:10 NLT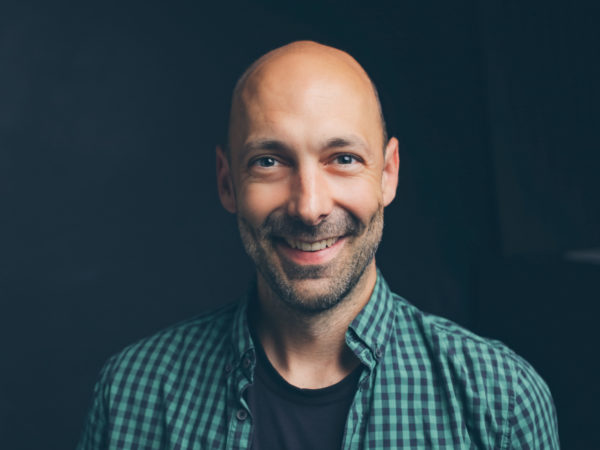 Now what?
I've spent the last decade+ of my life helping people who were doing "fine" financially and turn it into something incredibly fruitful. And I would love to have the opportunity to help you on your journey.
Your first step is joining the over 100,000 others who have signed up for our newsletter.
You'll get our best tips to better automate, save, earn passively, and invest smarter without any guilt or shame. And a good dose of encouragement to keep you going on your journey.
Still want to know more? Keep on reading…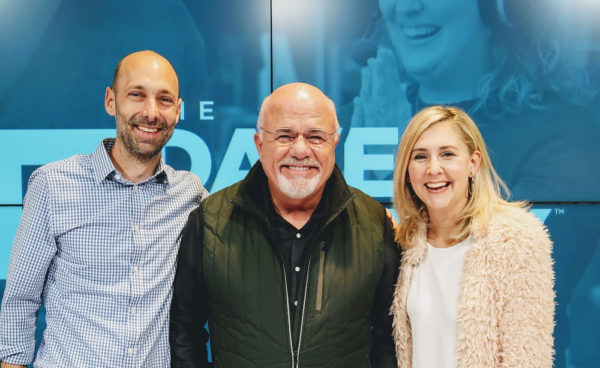 About Bob Lotich
I have been working with money (in banking, investments, and debt-reduction) for almost 20 years.
For the last 14+ years I have been writing and teaching people like yourself with our courses.
A few promises you have from me…
I will write about my financial successes and failures. There have been a lot of mistakes over the years, so I should always have some stuff to write about!
I will write my honest opinions and offer advice to you like you were a friend or little sister.
I will tell you what I have done that has worked and what hasn't. I promise to keep things as simple as possible, making them easy for beginners to digest.
I will continue to learn! I fully realize that I have merely scratched the surface with learning about personal finance or even about God. I am passionate about both topics and particularly about how they work together. I really value the opinions of others and love to hear what others have learned.
My financial journey
I remember wanting to have millions of dollars, so I could spend it all on myself.
I remember when I was living off of Kraft Macaroni and Cheese that was purchased on a nearly-maxxed out credit card.
I remember sitting in a broken down car, 1,000 miles from home, with no money, and no one to call for help.
I remember the feeling of hopelessness as I watched my financial life spiral out of control before my eyes.
I remember being so frustrated when I realized my soon-to-be-wife and I needed to rent an apartment instead of buying a house because we couldn't afford to buy a house.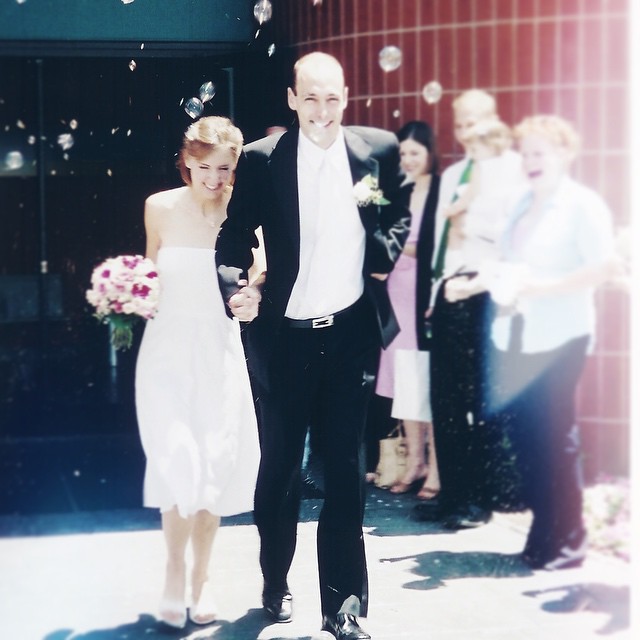 I remember getting married and looking at our $47,000 of debt and wondering how in the world we would ever pay it off.
I remember laughing at the idea that I could give away a million dollars.
I remember meditating on and clinging to Phillippians 4:19 with all I had.
I remember making sacrifices – like spending no more than $45/week to feed my wife and I – so that we could scrape together just a few bucks to try to pay down debt.
I remember the ironic observation that money doesn't solve money problems.
I remember calculating our net worth for the first time to discover that it was NEGATIVE $13,843.84
I remember reassuring my wife that all the sacrifices would be worth it eventually – even when I was wondering the same thing myself.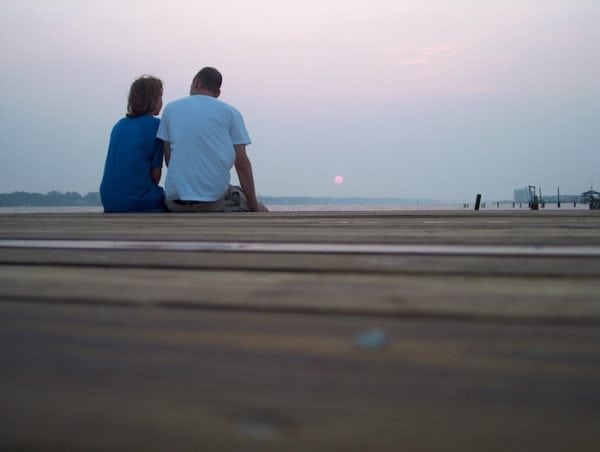 I remember listening to Dave Ramsey and thinking to myself, "I can do this!"
I remember not being able to buy gifts that I longed to and felt social pressure to buy, because we didn't have the money.
I remember when I had to step out in faith and give beyond my means.
I remember the excitement of paying off my first credit card. We jumped, danced, and shouted for joy at our minuscule first step of progress.
I remember how thrilled I was when I realized that we finally had a positive net worth! A total of $746.07
I remember the day it dawned on me that this Debt Snowball thing really works.
I remember the awkwardness of not being able to go somewhere with all my friends because we couldn't afford it.
I remember struggling for months to get a budget set up and how I felt on top of the world when I finally got the budget working.
I remember only being able to pump $5 worth of gas into the car, because that was all we had until the next paycheck.
I remember praying to God and watching Him do the impossible in our lives.
I remember going out to eat with friends, but not ordering anything because we didn't have the money in the budget.
I remember paying off our car and receiving the title from the bank and the joy of officially "owning" our car.
I remember starting a home-based business to help us get out of debt faster.
I remember having our transmission go out and trying to figure out how we were going to survive with one car.
I remember seeing my boss break into tears as he told me my department was no longer needed, and being very thankful that I had started an emergency fund.
I remember how comforted I felt by having our financial life in order.
I remember going out to dinner with Linda (an extremely rare occasion) as a celebration for paying off our last credit card.
I remember the thrill of having enough money budgeted to afford Christmas gifts for everyone.
I remember the sweet satisfaction of moving into our house after living in a one-bedroom apartment for 5 years and being able to plop down a 15% down payment on the house.
I remember the day we finally paid off my $17,000 student loan – our last remaining non-mortgage debt.
I remember having my car break down and it NOT being a life-altering problem like it would have been a couple years earlier.
I remember the moment I realized that maybe, just maybe, God could use someone as simple as me to give away millions of dollars over my lifetime.
I remember paying off our mortgage and the tears of joy and indescribable sense of freedom that came along with it.
I remember dreaming of a day like today – debt free, happily married, and living with purpose – and I am thankful that I didn't stop fighting for it.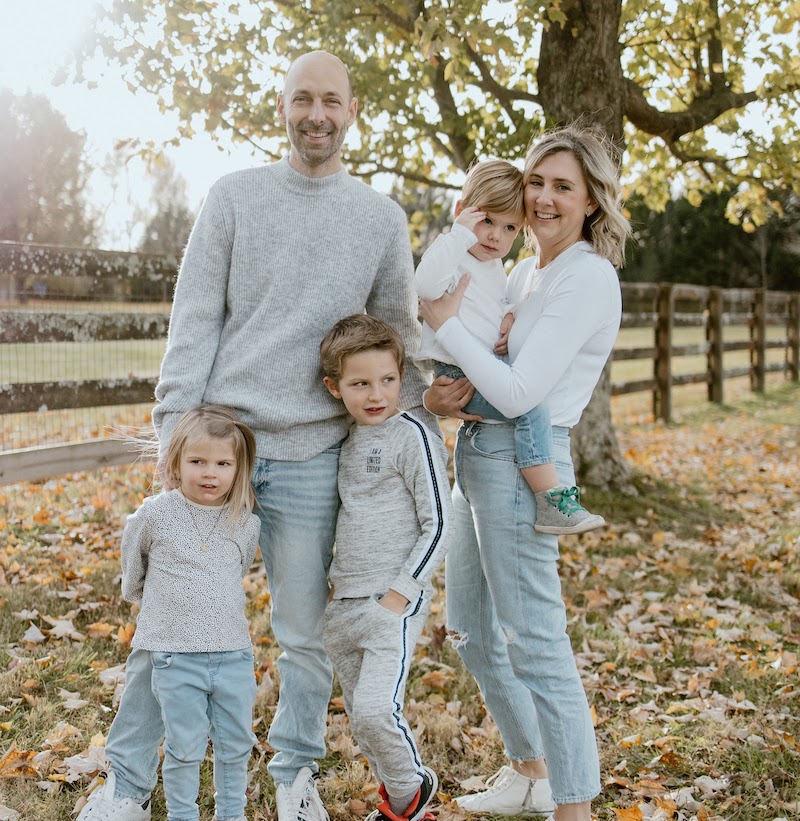 FAQs
Are you on social media?
Yes! You can find us here: Instagram, Twitter, Youtube.
What do you think about tithing?
Lot's of things. Check out this article (tithing in the new testament) to get a lot of my thoughts about it.
Can I interview Bob & Linda?
Probably. Find out more details on our Press page.
Do you have a statement of beliefs?
We believe that the Bible is God's Word and applicable to our everyday lives.
We believe in one eternal God who is the Creator of all things. He exists in three Persons: God the Father, God the Son and God the Holy Spirit.
We believe that anyone can improve their financial situation.
We believe when you ask God for wisdom, He really does give it.
We believe trying to get rich quick is a waste of time.
We believe being in debt is not fun and being out of it is liberating!
We believe the best purpose for our money is to build God's Kingdom and help others.
We believe that Jesus is Lord and our lives are infinitely better submitted to His will for our lives.
Do you believe in the prosperity gospel?
Following Jesus for how He can prosper us is kind of like marrying someone for money. It's a shell of a relationship. Jesus is the true prize, and God loves us too much to let us settle for anything less. Now like any good father, God loves to bless His kids, but chasing the provision rather than the Provider is a mistake. Jesus is always our greatest gift and treasure, far greater than any financial blessings that may come our way.
2 Cor 9 is the chapter that has most shaped our views on money and the purposes for it on earth.
How Can I Help Support SeedTime?
Pray for us. Our heart's desire to use what God has entrusted us with to help people. Prayer works, and we could always use more!
The next most helpful thing you can do is share our site with friends and family who could be helped by it.
If you want to help us financially, you can support us by buying our books or courses and giving them away!
Some readers have requested the ability to donate, so we made that available on this support page.
Regardless of how you help, we are forever grateful!!
I Am A Mess Financially – Where Should I Start?
I suggest printing off my financial checklist and getting in our Real Money Method Course!
How can I find out more about Bob?
For more than you want to know, check out this page: Bob Lotich.
What Is Your Policy On Advertising?
SeedTime has grown over the years and now has 4 employees. We use advertisements to offset those costs. That said, I always have and will continue to only personally recommend or endorse something if I feel that it would be of value to some of the readers. If I find a product or service that has helped in my financial life, I will let you know about it. If a product or tool isn't worth it, I will tell you that as well. The purpose of endorsing a product or service is for your benefit, not mine. I will tell you about the best products and services that I find regardless of whether I see any benefit from it. Find out more here.
Can I reprint some SeedTime articles?
Yes, you can reuse anything you find on this website (but not content from our courses) or our social media so long as you link back to the page where you found. Feel free to contact us if you have any further questions.
What's next?
Take your first step and grab our newsletter.
You'll get our best tips to better automate, save, earn passively, and invest smarter without any guilt or shame. And a good dose of encouragement to keep you going on your journey.
Tap the button below to get started: