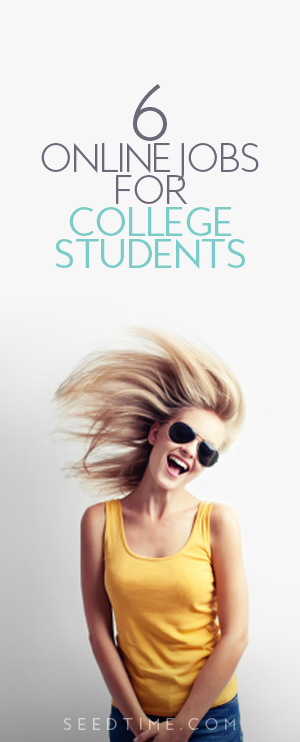 The new college school year is coming up, and with college costs getting higher each year, one of the recurring challenges is trying to find jobs to help finance your education so you don't have to rely so much on student loans.
Jobs aren't so easy to get these days, especially when you have a limited schedule that has to leave plenty of time for classes and homework.
One of the best ways to get around that is by finding jobs online. Just a few years ago, working online was mostly a novelty, but it's becoming more common all the time.
But one thing to be aware of is that online jobs look a lot different than regular jobs. In fact, many of the best ones aren't jobs at all.
Here are some of the more common online jobs and opportunities for college students.
I have always been a little hesitant to recommend survey sites because so many of them are so scammy, but Survey Junkie stands out as a legit player in this industry.
They make it easy to get paid (unlike so many other survey sites) and they have over 7 million members, so clearly they are doing something right.
You won't get rich taking surveys, but it may be one of the easiest ways to make money from your dorm room out there.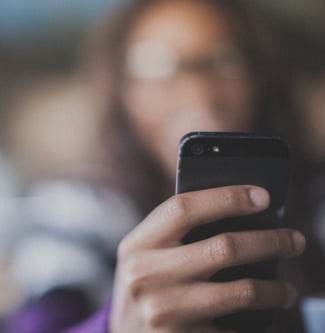 I was hesitant to put this one one here since it isn't a job per se, but it is a legit way to make a few bucks.
If getting paid to answer surveys from your phone excites you, then this one is for you.
It definitely beats working at a fast food joint like I did in college 😉
Ipsos i-Say is a survey app that allows you to take surveys, earn points, and then cash out for PayPal or other rewards.
It is a great user experience and really just a nice site.
In order to try them out you need to sign up here first and then they will send you a link for the app.
3.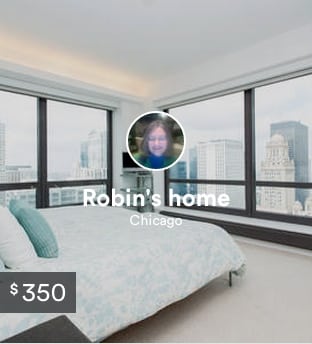 List your place on Airbnb when you go out of town

Have you thought about listing your place on Airbnb when you are gone? Heck, you could probably even list your dorm room 😉

I read an article about one student who was able to list his for $85 a night!

You can list it as often as you want and can list it to be by the night, week, or month. Airbnb offers a $1,000,000 guarantee to protect you from any kind of property damage that may be caused by guests.

They also have a guest rating system, so you can choose whether or not you want to approve that guest to stay in your place.

Check out the video below for more information:

4. Drive for Lyft for ~ $20/hr
Alright, this one is not technically "online" but since it is an app, I thought it would qualify. So, by now you have probably ridden in an Lyft, but have you ever thought to drive for Lyft?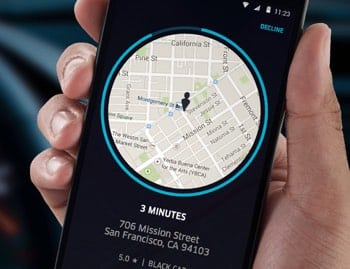 Depending on your city you can make over $20/hour all while having 100% control of your schedule. I can't think of a better job for a college kid!
If you don't know what Lyft is, basically it is the 21st-century version of the taxi. You just use your own car and when someone near you wants a ride you get a notification on your phone (assuming you selected that you were available in the app) you go pick them up and drop them off where they want to go and then you automatically get paid.
Pretty cool, huh? Learn more or get started by clicking the button below.
Basically this is a free site that offers you a bunch of ways to earn cash, gift cards, or other rewards.
You can earn by answering polls, taking surveys, doing simple tasks (like giving feedback about a website), trading in old video games or books, and even playing games on their site.
I have used them for months and have received multiple payments from them, so I can attest that it is legit. While you won't get rich with them, it would surely beat working in the campus kitchen for minimum wage like I did in college. 😉
Check out my review here and find out more here.
6. Get paid to download an app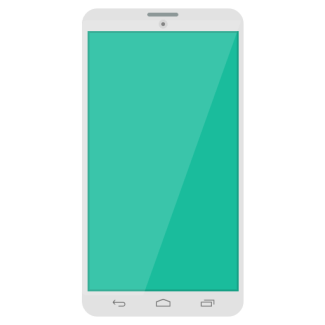 SmartPanel is a new app that collects anonymous usage data from your phone and believe it or not they pay you $5 just to install it.
And then $5 more for each month you leave it installed!
All you need to do is click the button to get the app and then you can get paid via paypal or Amazon gift card!
7. Blogging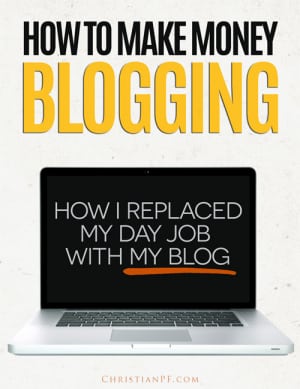 This can work well if you already have a blog up and running, or have the patience to build one and get traffic coming to it. Once you have a blog that's bringing in at least a few thousand visitors per month, you can use it to make money.
There are ready-made advertising and affiliate programs you can use to make money on your blog. Google Adsense is a complete package on the advertising side — basically all you need to do is sign up for an account, paste the ad code into your site, and you're ready to go. It's just about the lowest maintenance way to make money on a blog (get my book free here).
For affiliate sales, you can also use a program, such as CJ Affiliate. They provide a list of advertisers and products for you to choose from. Pick the ones most relevant to your site, and you'll have another passive income source for your blog.
Still another way to make money from a blog is by preparing and selling your own e-book. Pick a subject you're knowledgeable in, one that people are likely to pay to learn about, write your e-book, then market it on your site. If you sign up for PayPal — and you should if you want to work on the web — you can use their shopping cart to not only collect payments for your e-book, but also to download it once they've paid. Again, this is an easy, passive way to earn extra money from your blog.
Do you notice that many of the best ways to make money online involve some form of self-employment? That's something you should embrace, especially if you're in college. Once you get out of school, the entrepreneurial experience you will gain from running your own business on the web will help you in more ways than you might understand right now. It might even be the basis of your life's career!
8. Get paid for scanning your groceries
If you are anything like I was in college you might not have too many groceries 😉 – but just in case you actually do from time to time, this is a really easy one.
Have you heard of the National Consumer Panel (NCP)?
Well, they pay you to scan your grocery purchases with their Smartphone App.
Basically, as a member of NCP you help manufacturers and retailers make decisions on what products to develop or improve.
How It Works:
Next NCP will provide you access to use their Smartphone App
Then, you'll use your phone to scan the barcodes on all products you purchase during any shopping trip.
You record some other information like where you shopped and how much you paid.
Each week you are compensated with points that can be redeemed for CASH.
Doordash is a restaurant deliver app that lets you make money on your schedule. You work when you want to and your work entails picking up and delivering food from restaurants to customers.
Over 200,000 people are using this as a way to make some extra money, so clearly this idea is working for some.
They claim that you can make up to $25/hr depending on your city oh and you may even be able to use your bike!
10. Online Selling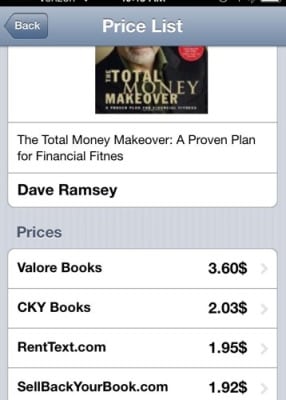 Do you have an eye for bargains? If so, you could make money selling online. Most people know about Ebay, but there are other sites where you can sell online.
And I will just give you an idea that worked well for me:
For a simple way to start making money with this idea, download the BookScouter App on your phone.
This app allows you to scan the ISBN of any book and it tells you the prices that 30+ websites are willing to pay for that particular book.
You can take this into a thrift store or garage sale and find books that you can buy for 25 or 50 cents and then turn and sell for a few bucks and voila – you have a simple business running and some pizza money.
The image on the right shows the app and what bookstores are willing to pay for that book.
For more check out this quick tutorial:
https://youtu.be/FafS-c4YaRY&showinfo=0&rel=0
11. Get paid testing websites
Many big companies are looking for feedback about the usability of their website.
This is where Usertesting comes in. You sign up for free and then answer questions about a particular website, explaining what is good or bad, confusing or clear, etc. and then you get paid.
You have to be accepted into the program and must be 18+, but the payouts are pretty good! Their current payouts are $10-$15 per test and the tests normally take about 20 minutes.
Want to get our FREE book with 27 money-making ideas?