I have always been a little hesitant to recommend survey sites because many of them are so scammy, but Survey Junkie stands out as a legit player in this industry.
They make it easy to get paid (unlike so many other survey sites) and they have over 7 million members, so clearly they are doing something right.
You won"t get rich taking surveys, but it may be one of the simplest money making websites out there.
2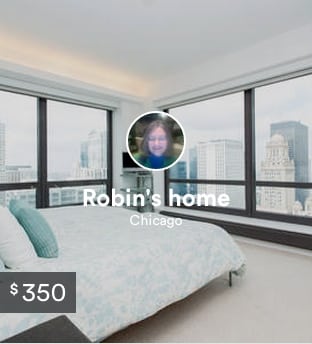 List your home on Airbnb

Airbnb is a site that allows you to list your home (or just a room) for other people who may just want to visit where you live.

You can list it as often as you want and can list it to be by the night, week, or month. Airbnb offers a $1,000,000 guarantee to protect you from any kind of property damage that may be caused by guests.

They also have a guest rating system, so you can choose whether or not you want to approve that guest to stay in your home.

Check out the video below for more information:

3

Make Money Online with Swagbucks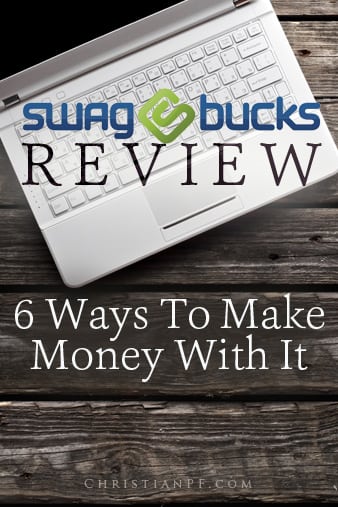 Basically this is a free site that offers you a bunch of ways to earn cash, gift cards, or other rewards. For any teens out there, it is great because you only need to be 13 years old to join, so this is a great way to make money for teens of all ages!
You can earn money by a variety of methods including:
Answering polls
Using their search engine
Doing simple tasks (like giving feedback about a website)
Getting cash back for shopping online
Playing games on their site.
I have tried it out and have received multiple payments from them, so I can attest that it is legit. Check out my review here!  They also offer a $5 bonus!
Try Swagbucks Now!
Oh and they also have an A+ rating with the BBB.
While you won't get rich doing this, to me it seems like a great way for internet-lovers to make some money.  Find out more here.

4

Start making money scanning your groceries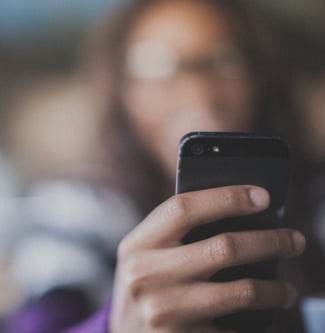 Have you heard of the National Consumer Panel (NCP)?
Well, they pay you to scan your grocery purchases with their Smartphone App.
Basically, as a member of NCP you help manufacturers and retailers make decisions on what products to develop or improve.
How it works:
Next NCP will provide you access to use their Smartphone App
Then, you'll use your phone to scan the barcodes on all products you purchase during any shopping trip.
You record some other information like where you shopped and how much you paid.
Each week you are compensated with points that can be redeemed for CASH.
Earn $$ scanning groceries!
7

Make Money Blogging
I have been making a full-time living blogging for 9 years now, and it isn't a get-rich-quick scheme, but blogging can definitely be a good way to earn some extra cash.
Additionally, I actually wrote a short book that explains how I replaced my day-job with my blog – and even though it sells for $5 on Amazon, you can get it FREE here.
The book covers the basics of getting started as well as how to get traffic and how to earn from it as well.
And if you just want to dive right in and get started, I have a free guide to setup your blog here as well.

10

Get paid to declutter your house?

I challenged myself to see how much money I could make in 30 days by decluttering my house and selling off the unwanted items.

When all was said and done, I made $2,184 by selling items that I didn't even want anymore!

While it did take a good chunk of my freetime, after calculating how much I made per hour it was around $200/hr!  Try to find a better paying job than that!

You can read all about exactly how I did it to maximize my earnings in the article below:
30

Pay off your debt!

This isn't exactly a money-maker per se, but if you are paying $200 in interest charges to your credit card each month, and you pay it off, guess how much more money is in your pocket each month?

And that is the goal right?

This article outlines how we paid off our credit card debt and should answer any question you might have…

If you're looking for some additional ideas, check out this video about 12 side hustle ideas that pay well!