Swagbucks is a site that allows you to earn cash/rewards in a variety of ways.
I've used them off and on over the last few years, and am now just getting around to writing a thorough review of them.
They're Legit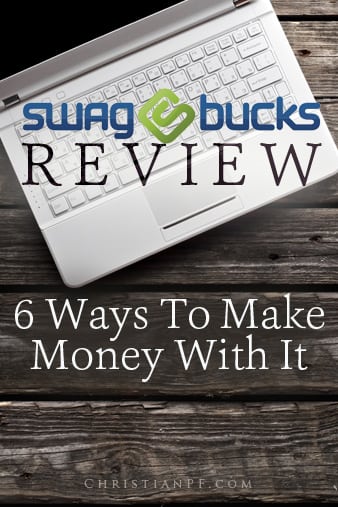 Because of the nature of sites like this, there are always people quickly labeling things a scam.
And I just want to set the record straight that it is not a scam.
Here are my reasons why they are legit:
100% free to join.
They have a A+ rating with the BBB (the biggest scam watchdog site).
The company began in 2005, so they have been around a LONG time in internet years.
They have 1,800,000 Facebook fans (that's got to say something).
I have received multiple paypal payments from them as well as Amazon gift cards. To me the #1 thing that makes a scam is something that takes your money, and these guys definitely pay.
And for those die-hard skeptics out there, here is a screenshot of a payment I received from them via paypal: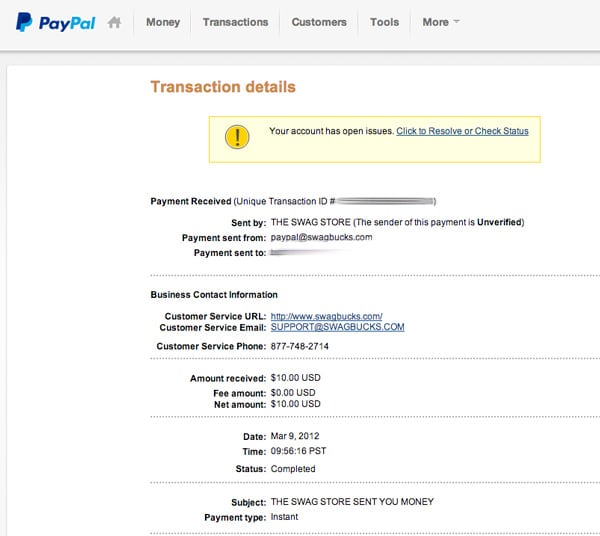 6 Ways to Earn Cash/Rewards
Swagbucks are the "currency" that the site uses which are essentially worth 1 penny each depending on which cash out option you choose. There are tons of ways to earn Swagbucks – but these are the top ones:
1. Shopping via Their Site
Just like Ebates, you can go to swagbucks.com and then click to your favorite store in order to earn rewards. They pay out swagbucks for every dollar that you spend at any of the stores they offer.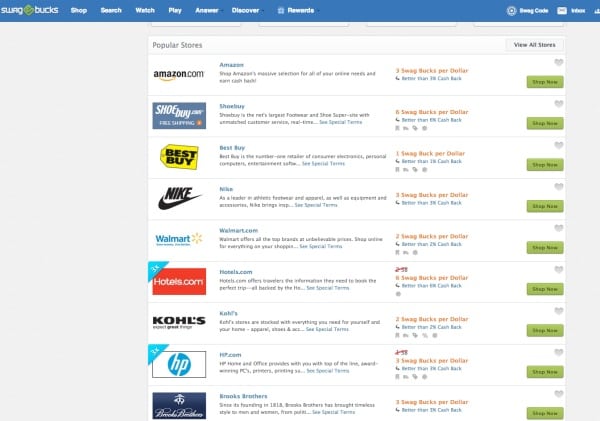 As you can see above Amazon.com pays out 3 swagbucks per dollar spent. So a $100 purchase at Amazon would yield 300 swagbucks – essentially 3% cashback on your purchase just for clicking their link before going to Amazon.
If this sounds too good to be true, it isn't. The reason they can do this is because Amazon pays them a commission for people they refer and they are just passing some of that referral fee to us.
2. Searching the Internet
You can earn by just using their search engine instead of Bing, Google, or Yahoo.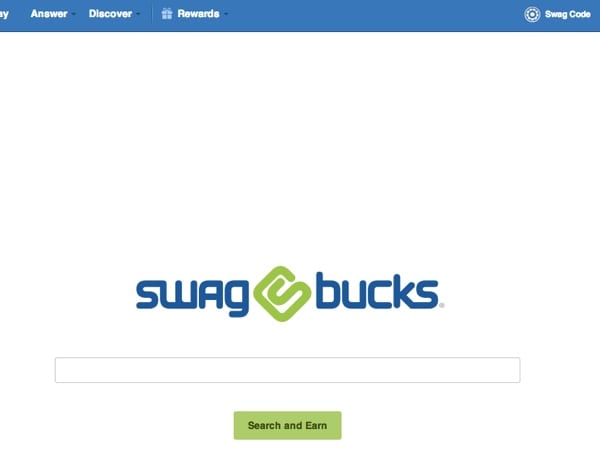 Their search engine is actually powered by Yahoo, so you should be seeing the same results you would see if you used the Yahoo search bar. The earnings per search appear to be random, so you never know exactly how many you earn for each search, but either way the best way to utilize this is to:
Make it the default search engine in your browser
Install their browser extension
If you do this, then you won't have to think about it at all and will be earning all day long as you search the internet.
3. Taking Surveys
This is probably the quickest way to earn a lot of Swagbucks. It looks like you could earn up to $9/hour doing this. They have a bunch of surveys that pay about 300 swagbucks and take about 20 minutes. If you can complete them in less than 20 minutes you may be doing even better.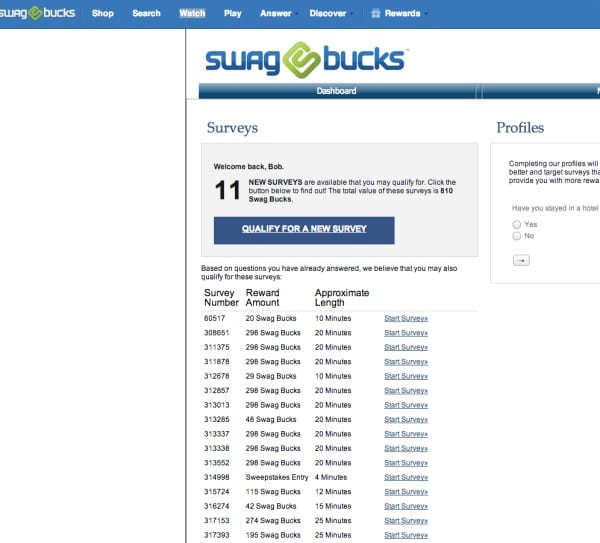 4. Watching Videos
Yep, believe it or not they will pay you to watch videos.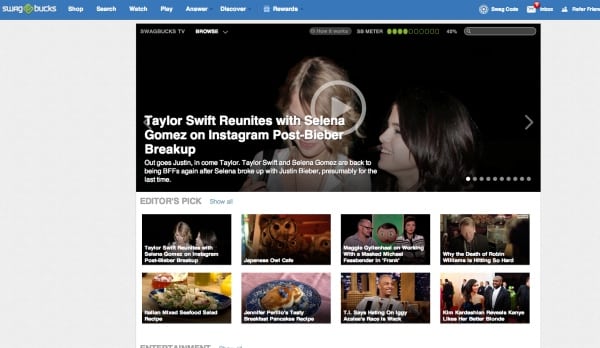 They have these main categories for you to watch:
Entertainment
Health
Food
Music
News
Home & Garden
Pets & Travel
As much as some folks dream of watching TV for a living, that probably won't happen with this as they limit you to earning only 150 per day.
5. Playing Games
As if getting paid to watch videos wasn't absurd enough, they pay you to play online games as well. Although I think realistically you will earn very little doing this.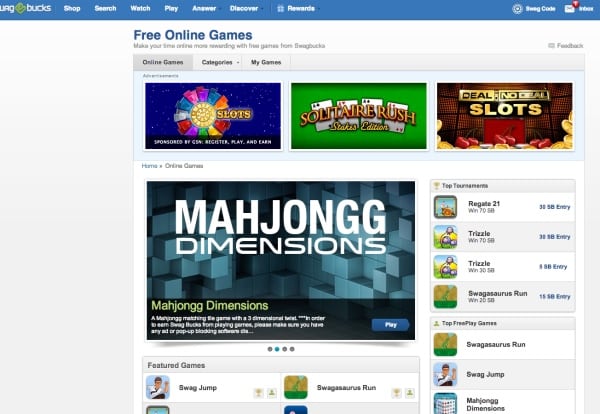 6. Printing Grocery Store Coupons
This one is kind of a double-whammy, not only do you get coupons to save you more money on groceries, but you also earn swagbucks for using each one. Not a bad deal. 10 for each coupon used, so that is essentially like an extra 10 cents off each coupon.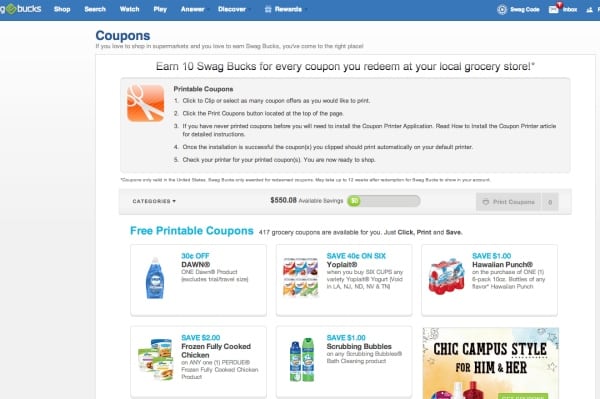 Cashing Out
So once you have earned some swagbucks, you can cash them out. The best deal going (IMO) is a $5 Amazon gift card for 450 swagbucks. At this rate your swagbucks are worth more than 1 cent each.
But there are tons of different gift cards or other rewards you can get, including cash via a Paypal transfer.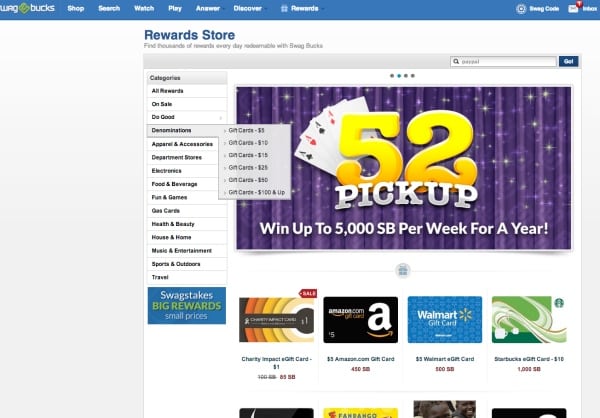 Final thoughts
I think anyone can benefit from signing up with Swagbucks, even if all use is their search feature, you will be slowly but surely be earning and getting some cash/rewards each year that you otherwise wouldn't.
For teenagers wanting to make some money, or Stay at home moms, I think using some of the methods listed above, you could make a little extra cash on the side. While taking surveys all day isn't glamourous, it sure beats digging ditches for minimum wage 😉
For more information or to get started go here.
What about you – what has been your experience with Swagbucks?