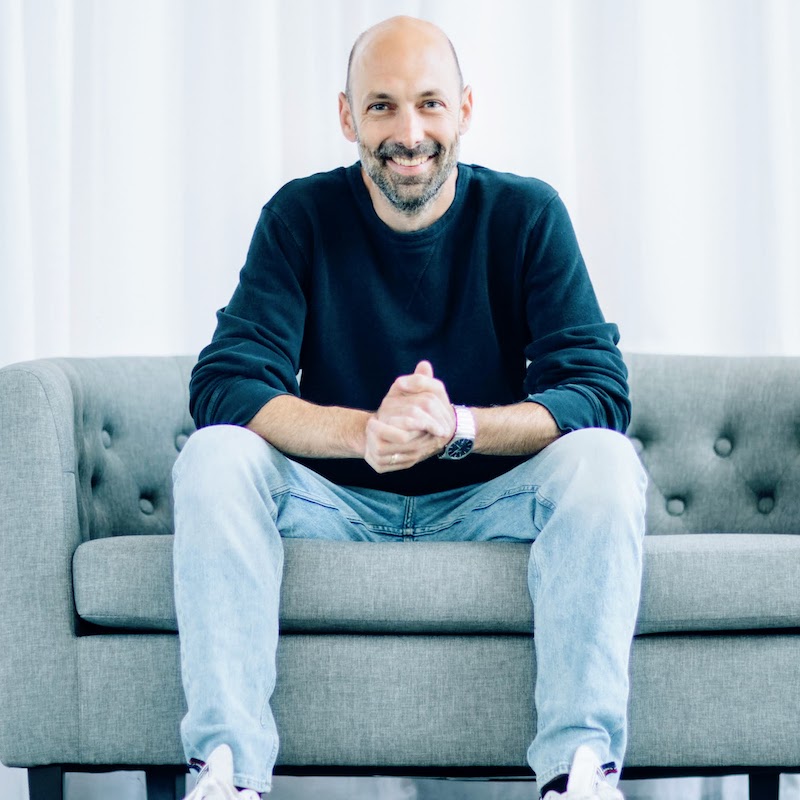 Bob Lotich started SeedTime (formerly ChristianPF) in 2007 with a passion to help fellow believers learn how to manage their money wisely. His personal mission (and the mission of SeedTime) is to make, save, grow, and give money to benefit others. After all, life isn't about the accumulation of things but is about how we can make the world a better place by giving.
When Bob isn't working, he is likely hanging with his wife Linda and their kids, Alden and Valerie, working on his garden, eating some 85% dark chocolate, playing guitar, or riding his motorcycle. Sometimes all at the same time.
34 Things about Bob
I have had dozens of jobs over the last 20 years, and one of the more unbelievable ones was in college when I was literally paid to put soda cans back into 6-pack plastic sleeves.
2 Even after 8 years of writing it doesn't come easy. Part of Lauren's (our senior editor at SeedTime) job is to hound me like a 5-year old with a plate of broccoli to get my writing done. It is challenging to get in the flow, but when I do, there isn't a much better feeling.
3. My son is a better dancer than I am.
4Keep me away from anything with Chocolate in or covering it. I try to be a disciplined person – and I am in some areas of my life, but my sweet-tooth has been a tough one to beat.
5I can grow a great beard (if I do say so myself) but Linda doesn't dig it and since she has to look at my face a lot more than I do…
6I love talking about entrepreneurship and plan on writing a bit more about it on SeedTime next year.
7I love tech-gadgets. They are a guilty pleasure.
8 Linda and I are in a band. Kind of. I have been a worship leader for 10+ years and so we decided to record some worship songs with a modern touch. Here is one of our recordings you can check out. (Since so many of you asked about it in the comments, you can download all our songs free here)
9I am scared of failing. I continually force myself to face my fear of failure.
10Everything I can think of that I have succeeded at in life was preceded by lots of failures. The key is to use failure as momentum and -of course- learn from it!
11I still do dumb things with my money. I obviously try not to, but it still happens from time to time.
12We are adoptive parents. It has been an amazing experience that I highly recommend.
13I wish I could get rid of my cell phone. While the convenience is great, the negative effects on relationships by everyone (I am guilty too) being glued to their phones is disheartening.
14I actually have a 'Best bagger of the year' Trophy from my grocery store days in high school.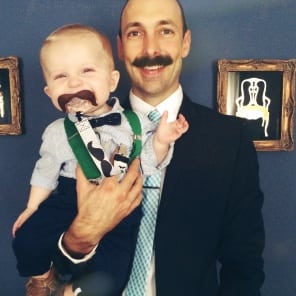 15I already said she doesn't like me in a beard. Well, she really hates a stache, so I decided to start the son early. And yes, this mustache is real.

16I love things that were valued and cherished hundreds of years ago – fine craftsmanship and artistry of any kind make me happy.
17Along that vein, I love just about anything made out of full-grain leather (except pants).
18I am a minimalist in progress. Earlier this year I wrote about how we made over $2k getting rid of our junk. It felt way better than I thought it would.
19I kinda hate Apple products. Or I guess I hate that some people actually think they are cooler because they have them. I typically run the other way from stuff like that, but I do use a lot of apple stuff for my business since it is still the best tool for the job in a lot of cases.
20I own a few guns. I have never gone hunting (and don't really have much desire to), but I enjoy target shooting quite a bit. Oh and don't break into my house.
21Yes, I make a full-time living blogging, and no I don't need help finding a "real job." You would be surprised how often I get asked that.
22One of my favorite things to do is to ride my 150cc scooter with my wife. A few years back, my wife and I rented one on vacation and it was some of the most fun we've had. I almost like it better than riding a motorcycle. (Shhh! Don't tell anyone!)

23I love buying and selling things at the same price. It is one of the secrets of our financial success thus far. I try to do it with almost everything, but my best accomplishment thus far was buying an old Taurus for $1,000, driving it for 5 years and then selling it for $1,000. That was a happy day.
24I love cooking and will likely go to culinary school later in life.
25I LOVE problem-solving. It's thrilling when I find a solution to a challenging problem.
26I finished our basement and did it all myself except for the taping – I am terrible at taping.
27I believe paying off your debt is one of the best decisions you can make. It creates so much freedom and provides so many more options than most people realize.
28I love fermented foods. Sourdough bread, sour pickles, Kombucha or really any other traditional foods make me happy.
29Except, if it has onions in it, then I hate it.
30I have my degree in business administration, but I have learned far more about business from the books I read AFTER graduating than what I learned in school.
31I would be half the man I am without my wife. She is truly a gift from God and she so perfectly fills in the gaps of my weaknesses. Without her encouragement and support, I would have made very little progress in life.
32I desire nothing more than to honor God with my life. I miss the mark and often need course-corrections, but I never stop chasing God's plan for my life.
33I now live in Nashville. I was born and raised in St. Louis, but just recently moved to Nashville and have been loving it!
34I believe that Christmas actually is the best time of the year.
Connect with Bob