SeedTime has seen over 50 million visitors since it began in 2007. Each year the award-winning website will help millions improve their financial lives with articles, podcasts, and videos on a variety of personal finance topics.
Our target audience is Christian, but non-Christians will find a lot of content applies to their lives as well.
Media & Press Inquiries:
About Bob Lotich
Bob Lotich is a Certified Educator in Personal Finance (CEPF®) and started SeedTime (formerly ChristianPF) in 2007 with a passion to help fellow believers learn how to manage their money wisely. His personal mission (and the SeedTime mission) is to make, save, grow, and give money to benefit others. After all, life isn't about the accumulation of things but is about how we can make the world a better place by giving.
Once he realized that by paying off his debt, he could fund God's Kingdom instead of paying interest to banks, it provided a deeper level of motivation to get out of debt.
That sealed the deal, and Bob and his wife Linda spent the next couple years paying off their $46k of debt in their first years of marriage.
Bob also has a passion for helping entrepreneurs get their business ideas off the ground and has written 2 books helping bloggers and wanna-be-bloggers build and grow their blogs.
When Bob isn't working, he is likely hanging with his wife Linda and their kids, Alden, Valerie, and Oliver, working on his garden, eating some artisanal dark chocolate, playing guitar, or riding his motorcycle. Sometimes all at the same time.
Interview Bob!
Bob is available for podcast, video, phone or print interviews. He is open to providing quotes or interviews on a variety of financial topics, but most interviews tend to revolve around:
Lessons learned from 10 years of full-time blogging
SeedTime Stats
SeedTime.com has seen over 50 million unique visitors since it began in 2007
SeedTime has donated up to 36% of all course profits to FMSC which provided 79,000 meals to starving children
235k email subscribers (as of 2018)
175k+ following on social media platforms (FB, Pinterest, Twitter, Instagram)
Bob has authored 5 books, including the best-selling "How to make money blogging", which currently has 4.5 stars with over 800 reviews on Amazon
Media Appearances
Online Mentions
Podcast Interviews
Video Interviews
SeedTime Image Library
Bob Lotich Images
Bob & Linda Lotich Images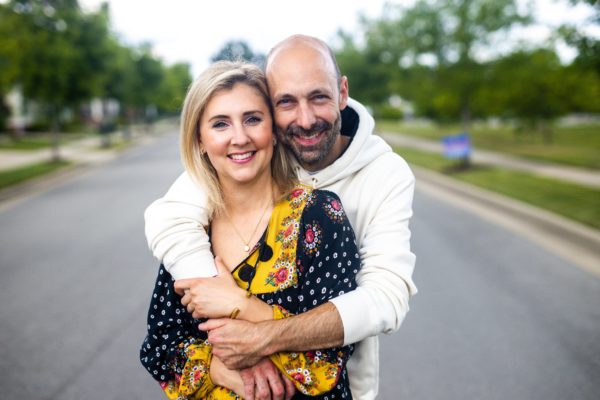 SeedTime Logo

Media & Press Inquiries: