Better manage your money using timeless Biblical principles!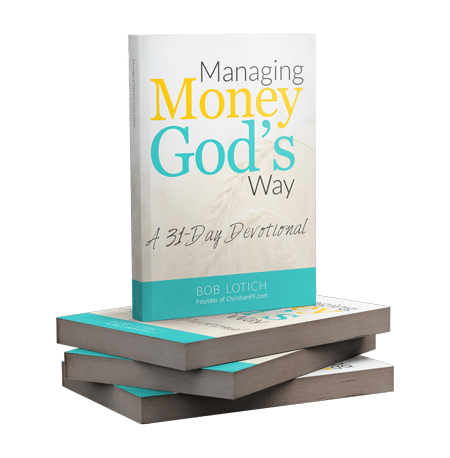 Join Bob in this 31-day daily devotional as he shares his own experiences, insights, questions, and discoveries about Biblical money management and what we can do to be better stewards of our money.
Each short chapter will leave you with a new Biblical insight, personal challenge, encouraging thought, and even practical steps to better control your money.
Maybe you"ve been there?
I still remember the moment when I realized that I HAD to get my finances in order"¦ I was 20 years old.
I was living in a city where I didn't know anyone.
I had no savings and I had no money left in my checking account.
My credit card was $264 from being maxed out (thank God I was not savvy enough to know I could have more than one credit card).
I was heading to the bank to deposit my very small paycheck "" just enough to pay my rent that was due that day.
And then my car broke down. As it slowed to a halt, I found myself right in front of a minor league ballpark about an hour before game time. I assumed this would be a good thing, thinking that since so many people saw me that someone would help. But no one did.
As I was pushing my car to the side of the road I was hoping that the fix would cost less than the $264 I had remaining on my credit card.
Sitting in my broken down car, as hundreds drove by staring pulling into the ballpark, I finally realized that I needed help.
I was living a life of chaos and it all stemmed from my lack of financial understanding.
I cried out to God and asked for wisdom. And He has led me out of the financial mess that I created.
I know life like this is an everyday occurrence for some people. But what I realized is that it doesn't have to be. We are not doomed to how we are currently living "" we all can change!
I know, because by the grace of God, I went from a debt-ridden overspender to have paid off over $46,000 in consumer debts, saving a 20% down-payment for our first house, and living with peace with our money.
And I want to share some of the keys that I"ve learned that have transformed my financial life!
This is why I wrote this book.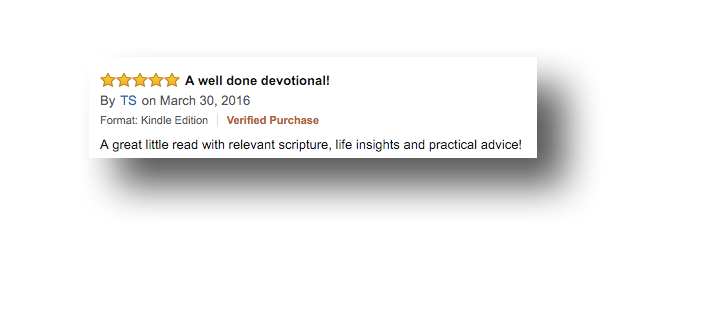 What"s in the Book?
The devotional is broken up into 31 short chapters that can be read in just a minute or two each day.
These are just a few of the topics covered:
The most important thing we need to know about money
The hardest financial habit to break "" and how to break it
What the Bible says about tithing
5 Financial lessons from the richest man ever: Solomon
What the Bible actually says about debt
How to be content with what you have
One simple thing we can do to be better positioned for God"s blessings
When you should say NO to giving

I should have done this a long time ago. For years book publishers, readers, and colleagues have been asking about a book from us, but I just couldn't get a clear picture of it in my head.
I wanted a book that would help inspire and encourage as well as provide practical helpful financial advice in a very digestible format.  Then it hit me.  A daily devotional would be just the tool to help deliver the goods.
Having been blessed with the opportunity to run SeedTime.com since 2007, I have written countless devotionals to our readers each week.  And as helpful as the online readers have found them, there is something really special about having a book (or Kindle) in your hand and being able to read a short encouraging chapter each day.
I am personally really excited about this devotional and from the initial reader response and I am even more thrilled to have it published. I hope you enjoy it!
All the best, Bob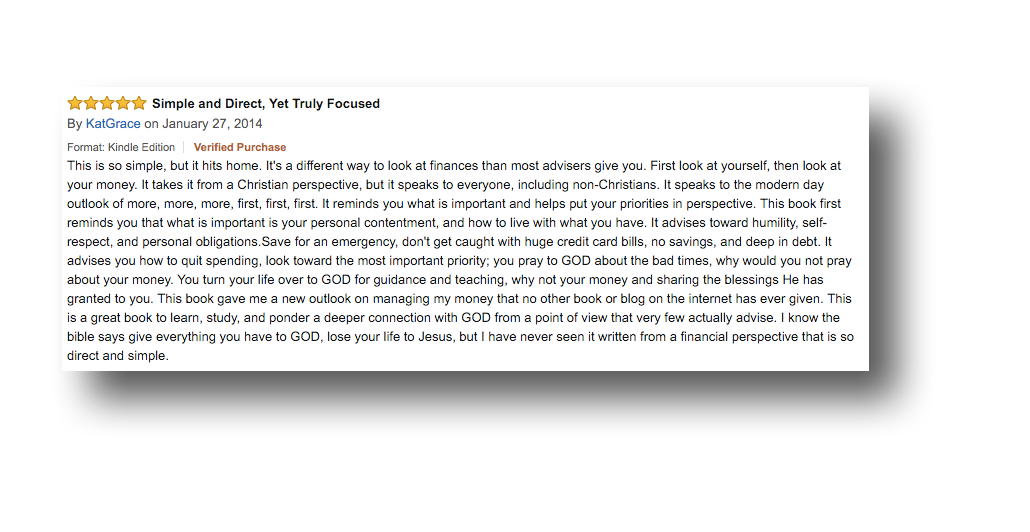 BONUS: Feed A Child With Every Purchase
We are partnering with a great organization called Feed My Starving Children and 35% of the profits of every book purchased will be sent directly to feed a child!