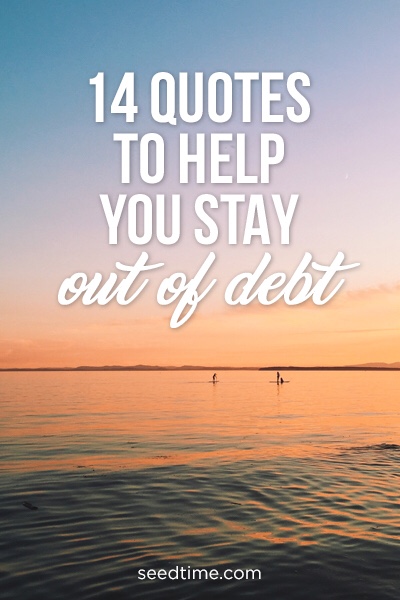 Staying out of debt (and then getting out of debt) can be hard.
There is always something tempting us to spend our money… even when we don't have money to spend.
We need to remind ourselves that it is ok to NOT buy every new thing that is advertised.
We can live with less and still have a full life.
Here are 14 quotes to help you stay focused and out of debt.