It's that time of year that everyone is getting the invites to graduation parties.
And, of course, what happens next is that you are on the lookout for graduation gift ideas that add value (and if you are like me) ones that have a lasting financial effect.
After all, there are only so many inspirational plaques and trinkets with a graduation year on them that a person can collect.
Yes, you can always give cash (and there are plenty of unique ways to give cash), but how about some gifts that help set up your graduate for financial success?
Here are a few graduation gift ideas that do just that, and they can work for graduates at the high school or college level.
1. Buy them a share of their favorite company
Yes, you can actually buy stock as a gift as an alternative to giving cash or a gift card.
Stockpile allows you to buy stock as a gift card for as little as $5. This is possible because Stockpile allows you to buy fractional shares of stocks instead of a full share.
And if your graduate is an adult, they will have full control over the account.
Think of it as a savings bond upgrade: instead of just giving money, you buy a Stockpile gift card that allows them to buy stock in a company that genuinely interests them. Choose from Amazon, Disney, Google, Nike, Tesla, and more, or let the graduate pick if you are confident that won't overwhelm them.
With Stockpile, there are no fees and no minimums, and if your recipient wants to invest more of their own money in the future, they can do so for just $0.99 per trade.
You can order a physical gift card for an extra fee or choose an e-gift card and print it out at home to avoid that upcharge and receive your gift card more quickly.
2. Gift Card for the Real Money Method System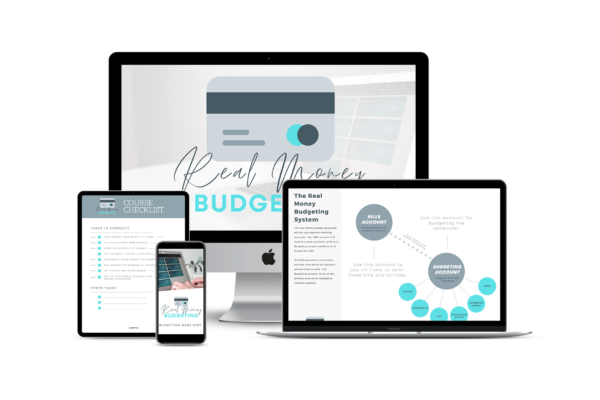 The Real Money Method is a budgeting course that combines the mentality of the old-fashioned cash envelope system with the technology of digital payments. (I mean, let's bring things into the 21st century, right?)
For young people, this will keep their spending within their available cash – not just within their credit card balance or within arbitrary budgeting numbers on a screen – and as a result they will develop strong cash management and spending habits.
Purchase a Real Money Method gift card for your recipient here.
As the feedback and reviews have been coming in since we released our book Simple Money, Rich Life, it's been exciting seeing how many readers are making this their go-to book to give to graduates and new married couples.
and this…
4. Audible Subscription
"You will be the same person in five years as you are today except for the people you meet and the books you read." ― Charlie Tremendous Jones
While I don't 100% agree with this quote, I think we all get the point. Reading is one of the best ways to change the trajectory of our lives. Reading changes our thinking and as such changes us.
I do enjoy reading actual books, but I find that listening to audiobooks with Audible helps me greatly increase the number of books each year.
And Audible lets you gift books or even 3-12 month subscriptions to anyone you like.
5. Buy a goat in their honor
Heifer is a great charity that works with more of the approach of "teaching a man to fish" rather than just "giving him a fish". They allow you to give cows, goats, chickens, and other livestock to those in need in developing nations. The recipients then have a sustainable source of milk or food that they can obviously use themselves, but also help others in their community.
They make it really easy to give gifts in honor of someone, so this is a pretty unique idea that I personally love.
6. Gift Card for 10x Investing Course
If investing-related gifts are of interest to you, then help your grad get a solid understanding of investing through the 10x Investing Course.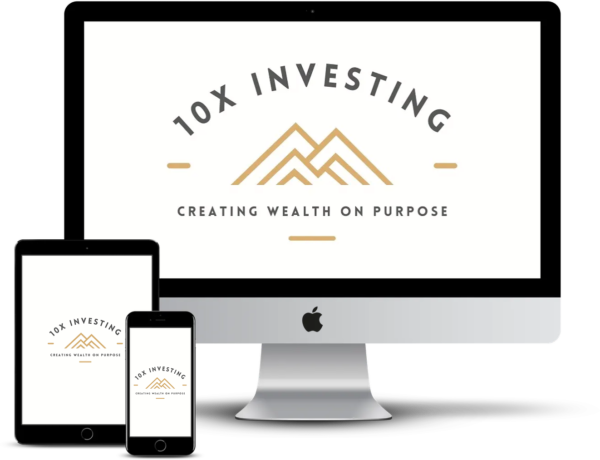 They will learn terminology, conservative best practices, and be guided step-by-step on where and how to open their own investment accounts with as little as $100.
This is our newest course offering, but we are hearing great things from students who felt like investing was an alphabet soup of gobbly gook, but now have a clear path forward and have taken the first steps toward a diversified investment portfolio.
Purchase a 10x Investing Course gift card for your recipient here.
Wrapping this up
I hope these graduation gift ideas helped inspire you to encourage your new grad in their financial success as they set off into this next season of life!
And if you have any ideas of your own on how to set new grads up for financial success, let us know in the comments!