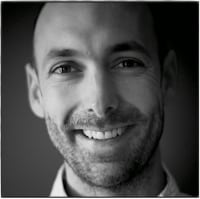 Over the years I have been running SeedTime, people have come to me asking how they can help support the mission and what we are doing around here.  I created this page as a response to that question.
1. Pray for us.
More than anything, I want us to hit the mark and do exactly what God is calling us to. The world's way of handling money does not lead to true fulfillment, but God's way does and that is the message that I want to spread and your prayers help!
2. Follow and Like on Social Media.
Did you realize that just the simple act of following us and liking/retweeting/hearting/etc. what we share on social media helps? Almost every social media platform has an algorithm that favors those who get more likes/shares/comments, etc.
So whether you are on Instagram, YouTube, Twitter, or Facebook – liking us on each and then liking/commenting on our posts when they come out helps tremendously!
3. Give without giving.
While we do accept donations here:
Did you know that you can help support us financially without giving?
If you ever shop at Amazon, if you just use this link to get there (SeedTime.com/Amazon) you can help support what we are doing. We are an affiliate partner with Amazon, so we will get a small percentage of all purchases you make after you click the link – and the kicker is that it doesn't affect the price you pay at all.
You just come back to this page and click the link above (or type it in), shop like normal, and you get to help us reach more people with life-changing financial principles from God's word!
4. Tell Us!
We get quite a bit of email as a result of running this site, but my favorite ones are from readers who have been helped by the site. I get so encouraged by hearing your success stories, or just that you found a certain article and it really helped you. So please don't hesitate to share your stories with us.
5. Tell others
One of the best ways you can support SeedTime is by telling others. If you see a great article feel free to email it to others or link to it from your blog, Instagram, Facebook, Pinterest, Twitter, etc.
Some readers have been so helped by the articles on SeedTime that they wanted to make cash donations. I honestly wasn't expecting that and still do not, but if you want to financially support the SeedTime cause I am thrilled at your generosity and since blogging is now my full time job I am extremely grateful!
No matter how you choose to support us and the mission, I am greatly appreciative!
God Bless,