Fall is one of my favorite seasons!
I'm always looking forward to the leaves changing colors, the crispness in the air and everything pumpkin.
With the arrival of Autumn… it seems as though many look forward to Halloween and focus on Halloween only.
But, on the other hand there are many ways to avoid everything Halloween.
No matter your preference, I hope that you enjoy family traditions this time of year and make lasting memories. This is where my focus lies.
I, myself, like to make family traditions by focusing on Non-Halloween activities. You may think there may not be too many ways to celebrate the Fall Season without the influence of Halloween. But, you would be surprised.
I have searched Pinterest and would like to share with you my findings. So, if it is your preference… there is no need for scary creatures, ghosts and goblins!
Here are some ways you can enjoy an Alternative Halloween:
I have been inspired by this idea of a Fall themed Progressive Dinner Party! Although this showcases an online version, bring it to life with your friends. Find your inpsiration by these bloggers, too. This would be a fun time had by all.
If you want to avoid the dinner route, you won't have to make food in a Progressive Leaf Raking Party. This is a great tradition to start. In my neighborhood there are many elderly neighbors who could use help with raking each year. This activity will teach your children to serve others. You could even buy some Apple Cider and Donuts to serve after the raking is complete. Or, make it a Rake & Cupcake event.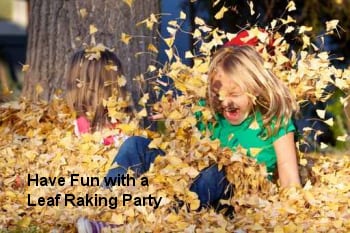 There's no need to serve chocolate bars when you have a Candy Apple Bar. Have a variety of toppings for everyone to make their very own Candied or Caramel Apple. This activity will be sure not to bring disappointment. You can get as creative as you want, or just keep it simple!
Reverse Treating, No Tricking
This is a sneak peek at one of my personal Fall Traditions! We make a special treat and then deliver the festive treat bags to our Family and Friends. They always seemed surprise when we show up on their doorstep each year around Halloween. Very fun. Last year, I bagged up Hershey Bars, Candy Corn and Candy Corn Cookies 🙂
Whether you host a Fall Festival or an Autumn Carnival, you will find inspiration at Meaningful Mama's Harvest Party. She has many ideas for: activities, games, food and more. She knows how to have a fun party!
Mommy & Me Autumn Crafts
by Pin-n-Tell
Moms love to craft with their children. Make it purposeful and have a theme! Invite over other Mommies and kiddos and make it a party. To inspire you of great Fall Crafts for Kids, check out Pin-n-Tell's Round up.
Visit a pumpkin patch and pick out the best pumpkin! Have your friends do the same and make it a Pumpkin Carving Party. The Sweetest Occasion will show you some ideas, get those stencils ready 🙂
If you're family insists on constumes and collecting candy, try Trunk or Treat at your church or in your neighborhood. It's safer than going door to door as it's conducted in a parking lot. Also, each "Trunk" has a family friendly theme. See a variety of themes that C.R.A.F.T. has found, I'm partial to the Noah's Ark theme!
Make it a game while you're at that Pumpkin Patch! Print of these Scavenger Hunt Sheets for all the kiddies in your crew. This is great if the pumpkin patch you visit does not have a lot of activities. You get to make it fun!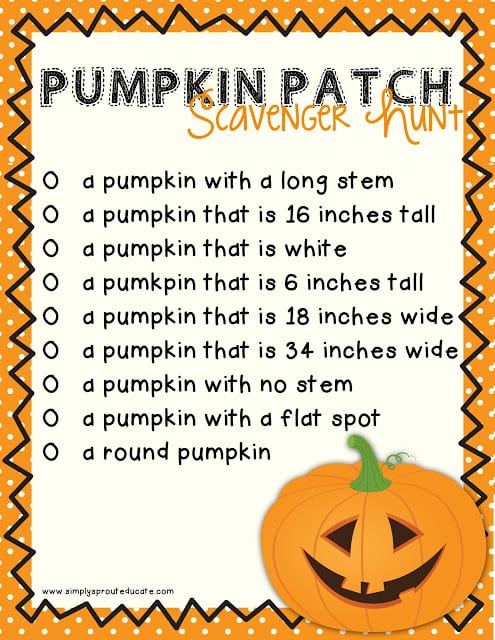 Make a twist on the traditional way of handing out candy and add in a little poem to go with the sweet treat!
Enjoy an evening with the family, friends too, in your back your at Firefly Theater! This is the ultimate DIY Dinner and a Movie with your Family. What you serve is up to you. It can be as simple as only popcorn or a whole meal.
Have you heard of Geocaching? It's a mondern day Treasure Hunt! In almost every location, there is sure to be a Geocache to be found. If you haven't heard of this fun venture, or just want to learn more. Be sure to check out this article on Bon Bon Break.
No Fall bucket list is complete with out a Hay Ride. If you cannot find a local farm, park, pumpkin patch or orchard hosting hay rides, why not create your own? Lia Griffith shows you how to turn your kid's wagon into a fun Hay Ride!
Speaking of Pumpkin Patches, have you visited a Pumpkin Patch yet this Autumn? Instead of picking out a costume for Halloween, visit your local Pumpkin Patch to pick out some of your favorite Pumpkins!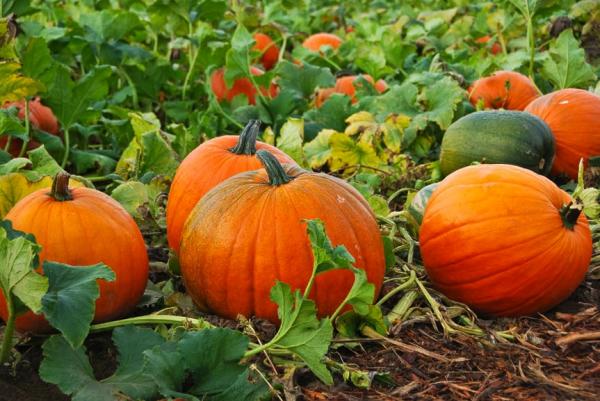 Photo Credit: Indian Country Today Media Network
So, the kiddos want to dress up? Don't want to Trunk or Treat? How about having a Noah's Ark Party? Creative Youth Ideas give several ideas on how you can have a festivie Noah's Ark Party!
Host a Neighborhood or Church Chili Cook Off! Which Family will win?? These ballots will surely have the answer.
We've all heard about a Christmas Cookie Contest, but I found a cookie contest for Thanksgiving. Which, could easily be turned into a Fall Cookie Decorating Contest! Full of Leaves, Pumpkins and more!
Need to get out of the house? Host a Pumpkin Bowling night in your back yard! Use Gourds as pins and Pumpkins as Balls. This is sure to bring fun for all… can you get your pumpking to roll straight??
Flashlight Tag/Scavenger Hunt
by All is Well at Home
Even when it gets dark, fun can be found. The kids could have fun playing Flashlight Tag or you could even host a Flashlight Scavenger Hunt. No need to make darkness scary. Light up the night 🙂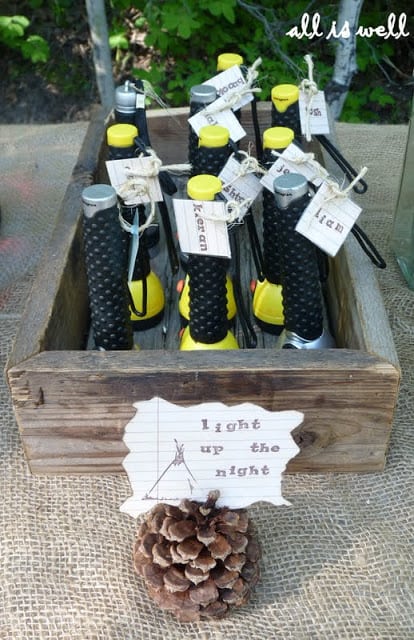 Include your Bible in a fun game with the kids. What can be better than a Candy Bible Verse Matchup Game? Get your free printable at Danielle's Place for a fun alternative idea to Halloween this year!
Do you have a FUN Alternative Idea
for the Fall Season?
Let us know in the comment section below!