When it comes to money and the Bible, several topics are discussed. I was on a mission to find Bible Verses about saving money to share with you. There were many scriptures discussing saving, but I listed the ones I need to remember!
Proverbs 21:5
The plans of the diligent lead surely to advantage, but everyone who is hasty comes surely to poverty.
Proverbs 21:20
There is precious treasure and oil in the dwelling of the wise, but a foolish man swallows it up.
Proverbs 27:12
A prudent man sees evil and hides himself, the naive proceed and pay the penalty
Proverbs 30:24-25
Four things are small on the earth, but they are exceedingly wise: The ants are not a strong people, but they prepare their food in the summer;
1 Corinthians 16:2
On the first day of every week each one of you is to put aside and save, as he may prosper, so that no collections be made when I come.
Tips to put more money in your pocket & Biblical principles on managing it well.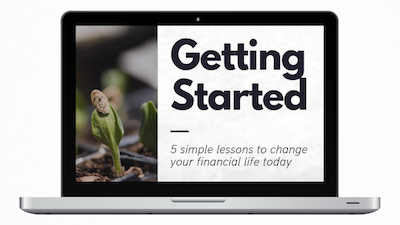 Take our FREE E-course to get 5 simple lessons to help you improve your financial life today!
Master your money, pay off debt, & save more using key Biblical principles! ($27 value - yours FREE)
Advertising Disclaimer: The pages on this site help us pay the bills by using affiliate relationships with Amazon, Google, Ebay and others but our opinions are NEVER for sale. Find out more here.