Have you ever wondered how to pick investments that line up with your beliefs? Or if Christians should even be investing in stocks? Or how we should be picking stocks if we do? In this interview with Mark from MoralMoney.com we discuss stock investing for Christians and how to be a Biblically responsible investor – whether you are in the stock market or not.
Christian perspective on investing
In my interview with Mark we discussed…
The fundamental reason that we should care about where our money goes
Why it is so important that we know where our investment dollars are going
Bible scriptures that indicate we do have a responsibility to invest with our consciences
How to find stocks that line up with your beliefs
Free resources to help Christians with Biblically responsible investing
A few mutual funds that are available that are Biblically responsible funds
Recommended funds for those interested in Biblically responsible investing
Tips to put more money in your pocket & Biblical principles on managing it well.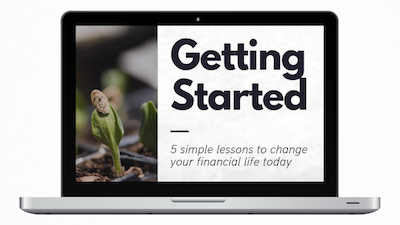 Just
click to take our FREE E-course
to get 5 simple lessons to help you improve your financial life today!
Better manage your money, pay off debt, save more, using key Biblical principles!
Advertising Disclaimer: The pages on this site help us pay the bills by using affiliate relationships with Amazon, Google, Ebay and others but our opinions are NEVER for sale. Find out more here.