I just love finding new ways to save money. It is kind of an addiction really. 😉 And after spending years being a guinea pig with a lot of money-saving tips I created this 3-step process I used to help me save over 50% on almost all of my purchases.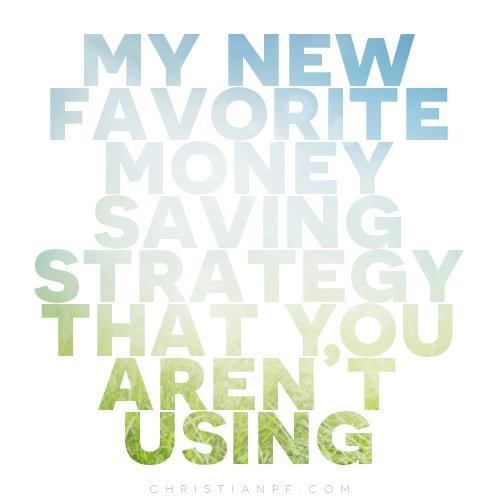 So today I just want to share a very simple strategy that is saving me money each month – check it out below!
Buying Used Gift Cards
Did you know that you can buy used gift cards at a discount – sometimes as much as 15% off the face value of the card? So this essentially means that you can pay $85 for a $100 gift card in some cases.
But the key to actually saving money here is to buy gift cards for stores and products that we will be buying anyway.
For example, my family will be spending money every single month buying groceries, household items, and fuel for our cars.
If we are going to be spending $100 at Target or Walmart each month, why not buy a $100 gift card at a discount?
Discounted Rates available
These are some of the current rates at GiftCardGranny.com
Lowes

5% off

Whole Foods

4% off

Starbucks

16% off

Target

5% off

Walmart

4% off

Publix

2% off

Kohls

12% off
As you can see the discount rates vary widely, but if you are going to spend money at a store, why not get a discount?
Questions I had about buying used gift cards
There are other sites out there that sell discounted gift cards (Cardpool.com, Raise.com, and others) and I can't speak for all of them, but these answers apply to GiftCardGranny.
Are there any fees?
Nope.
What if the gift card doesn't have the correct amount loaded on it?
They verify the amount on the card before shipping it out, but if it ever did happen, they have a 60-day purchase guarantee that it is the correct dollar amount.
Do I have to pay for shipping?
Nope
Do they expire?
Nope
Do I have to pay sales tax when buying the gift card?
Nope
How long will they take to arrive?
They ship them via USPS, so it is normally about 3-5 business days
Can I sell them my unwanted gift cards?
Yes, they purchase gift cards up to 92% of the face value. So if you have some collecting dust in a drawer, that is a good way to get some cash out of them.