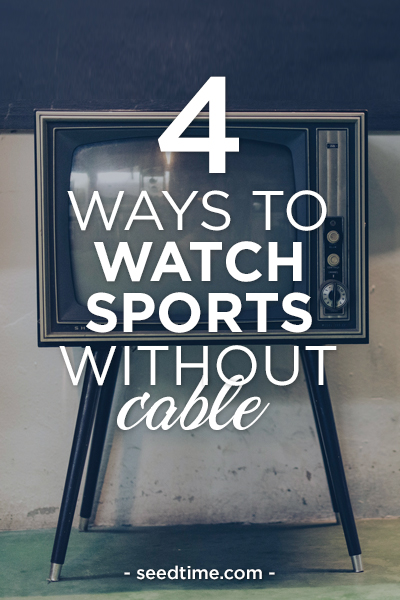 I've been trying to cut the cable cord for years. If it were up to me, I'd be satisfied with Netflix and Amazon Prime. But I'm married, and I have kids.
And my husband and son are both sports fanatics.
A few years ago, we cut out cable as an experiment for one year.
After a year, we went back to cable, because my husband missed his sports so much.
A lot has changed since then, and we recently cut our cable cord again. This time my husband and son are both watching plenty of sports without the high cable bill.
These are the best options we found for watching sports without cable.
Sling TV
Sling TV is a television streaming app that's quickly growing in popularity.
Instead of cable, you stream your television shows through an app on your streaming device, mobile device, or computer.
Sling TV offers three packages: the orange package, the blue package, or the combined package.
The Orange package is $20 a month and includes the following sports channels (as well as other channels):
ESPN
ESPN 2
TNT (not a dedicated sports channel, but it carries a lot of basketball games)
Orange Sports Extra – If you purchase the Orange package, you have the option of adding all of the following stations for $5 more a month.
SEC ESPN Network
ESPN U
ESPN News
beIN Sports
ESPN Goal Line
ESPN Bases Loaded
ESPN Buzzer Beater
Outside TV
Univision Deportes
The Blue package is $25 a month and includes these sports channels (as well as other channels):
TNT
Fox Sports 1
Fox Sports 2
Fox Regional Sports Networks
NBC Sports Network
Unimas (for soccer in Spanish)
Comcast Sports Network is coming soon to the blue package.
If you go with the Blue package, you can add all of the following channels for $5 more a month.
The Golf Channel
beIN Sports
Outside TV
Univision Deportes
The combined package is $40 a month and gives you all the channels in both the Orange and Blue packages. Additionally, you can purchase all the extra sports channels (for the blue and orange packages) for $5 per month.
Sling TV is compatible with the following devices:
Apple TV (4th generation)
Amazon Fire TV
Roku (Roku LT and higher)
Chromecast
AndroidTV
ZTE
Channel Master
iOS 8 and higher
Android 4.0.3 and higher
Android 4.4.2+ for Amazon Fire
XBox 1
Lion 10.7 and higher
Windows 7 and higher
You can only stream the Sling Orange package on one device at a time. The Blue package can be streamed on up to three devices simultaneously. If you purchase the combined package with the extra sports channels, be aware that ESPN channels can only be streamed on one device at a time.
Sling TV offers a seven day free trial, which my family used on our Roku stick and our Amazon Fire TV box. We thought it worked well on both devices, and it was definitely a strong contender in our cable cutting options.
If you travel a lot, Sling TV is a great choice, because you can stream it from a Roku stick or Fire TV stick in a hotel room (as long as you have Wi-fi available).
Playstation Vue
Playstation Vue is a streaming service from Sony. It has an unfortunate name, because you don't need a Playstation to use the service.
It works much like Sling TV, where you stream your television through the Playstation Vue apps on your favorite devices.
The cost of each package depends on your zip code. Some major metropolitan areas are able to get network TV through Playstation Vue, making the cost for each package $10 more a month than for those of use who are in rural areas. Rural areas are not able to stream network TV.
The sports stations in each package are:
Access Slim ($29.99 a month without network TV; $39.99 with)
ESPN
ESPN 2
Fox Sports 1
Fox Sports 2
NBC Sports Network
TNT
Access Core ($34.99 a month without network TV; $44.99 with)
All of the sports channels in Access slim
beIN Sports
Big Ten Network
Various Comcast Sports Network stations (depends on zip code)
ESPN News
ESPN U
The Golf Channel
SEC ESPN Network
Access Elite ($44.99 a month without network TV; $54.99 a month with)
All of the stations in Access Core
ESPN Deportes
Fox College Sports
Fox Deportes
One World Sports
Standalone Sports Channels (can purchase alone or on top of one of the above packages)
Fox Soccer Network – $14.99 per month
Playstation Vue programming seems to be highly zip code dependent, so be sure to double check your own zip code for the channels available in your area.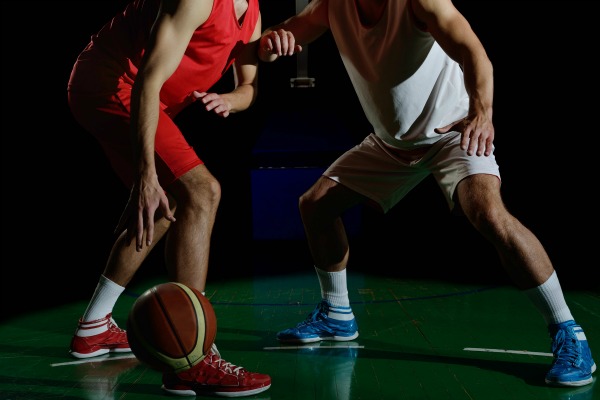 You can stream Playstation Vue on the following devices:
Amazon Fire TV
Roku
Some iOS devices
Some Android devices
Some Amazon Fire tablets
Chromecast
Playstation 3
Playstation 4
You may stream on up to five devices at once, but there are some restrictions, so be sure to read the FAQs before you subscribe to Playstation Vue.
Playstation Vue offers a 7 day free trial, which you should take advantage of before purchasing a plan.
Our family decided to go with the Access Core plan. We can't get network TV in our area, so it's $34.99 a month, much less than what our local cable station would cost for the same stations.
We have found that Playstation Vue works best on the Amazon Fire Box. It works OK on the Roku stick, but the Roku app is much less intuitive than the Amazon Fire app.
You can't stream Playstation Vue away from home or you risk having your account suspended. If you do a lot of traveling and want to take your TV with you, Playstation Vue is not a good option.
Individual Sports App Subscriptions
If you're only into one sport, it may be worthwhile to check out a subscription to the sport you like.
Most of these subscriptions work with streaming apps on your Roku, Fire TV, Apple TV or the like.
Available apps include:
Cost varies from app to app, but if you only follow one sport, the yearly cost of watching on an app will probably be less than a cable subscription.
You'll notice there aren't any great options for the NFL or the NBA. If you follow a sport I didn't list, a quick google search will tell you if there is an app available that will let you watch without cable.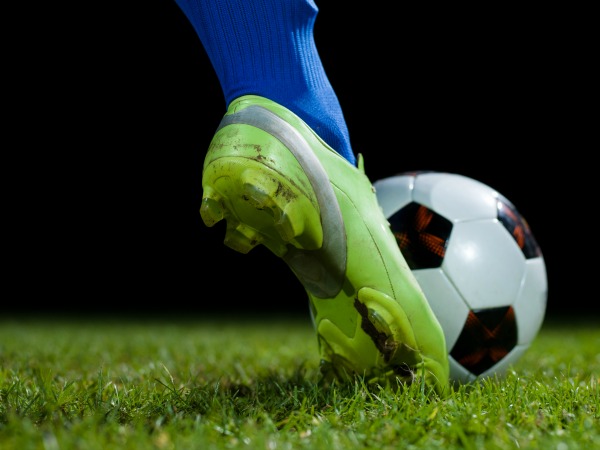 A Good Antenna and Great Friends (or a Sports Minded Pizza Place)
Your last option for watching sports without cable is probably the least expensive. But it's also the most limited option.
You could install a good antenna to watch all the games available over the air. And hopefully you have great friends or family members who will let you watch games on cable with them.
Additionally, you could visit a pizza restaurant to watch games on cable, but in the long run you may spend more on pizza than you would on one of these other options.
Overall, the options to watch sports without a cable subscription have gotten much better. Before you commit to streaming, though, you'll want to check two things.
Is your internet connection good enough to stream sports without any trouble?
Does your internet provider impose streaming limits? If so, will you likely hit those limits if you stream your sports?
If you've got a great connection and you won't hit your streaming limits, the doors of sports without cable are wide open for you!