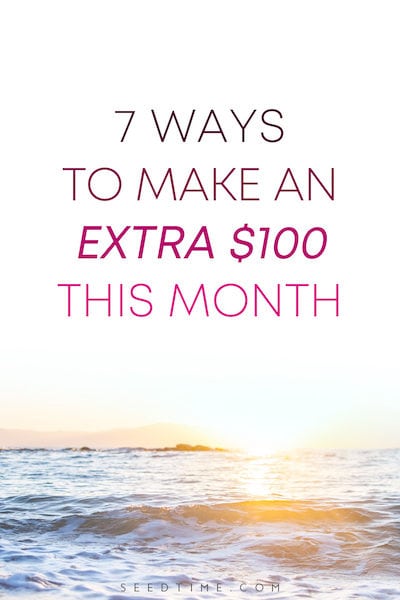 It is amazing what just an extra $100/month can do for your finances.
And on one hand it can seem like a really difficult thing to accomplish, but in reality making $100 (or more a month) can be pretty easy.
There have been countless things I have done over the years to earn some extra cash.
So today we have 7 ideas for you to get your brain spinning…
Some will have a bigger earning potential than others, but all of them are legit ways to earn some extra cash!
Enjoy!
I have always been a little hesitant to recommend survey sites because many of them are so scammy, but Survey Junkie stands out as a legit player in this industry.
They make it easy to get paid (unlike so many other survey sites) and they have over 7 million members, so clearly they are doing something right.
You won't get rich taking surveys, but it may be one of the simplest money making websites out there.
2. Get paid ~$20/hr to drive your own car
So, by now you have probably ridden in an Lyft, but have you ever thought to drive for Lyft?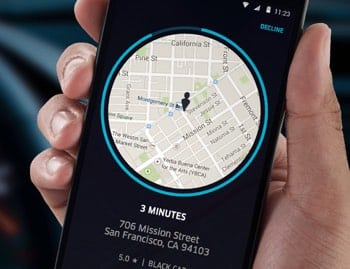 Depending on your city you can make over $20/hour all while having 100% control of your schedule. I can't think of a more flexible job way to make some extra cash!
If you don't know what Lyft is, basically it is the 21st-century version of the taxi. You just use your own car and when someone near you wants a ride you get a notification on your phone (assuming you selected that you were available in the app) you go pick them up and drop them off where they want to go and then you automatically get paid.
Pretty cool, huh? Learn more or get started by clicking the button below.
3. Get paid from your credit card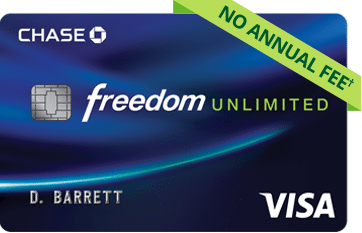 I am still amazed at how many people do NOT use cashback credit cards for their spending each month.
If you are using a card anyway, it is leaving free money on the table – and it takes no work!
It's kinda like finding a $5 bill on the ground and being too lazy to pick it up! 😉
On top of that many of them offer $100+ bonus just for signing up.
Oh and the goal of this article is to help you actually MAKE money, so if you are someone who carries a balance on your credit cards, skip this one. No matter how good the cashback is, you are still losing money if you are paying credit card interest charges. Got it?
4. Make Money Online with Swagbucks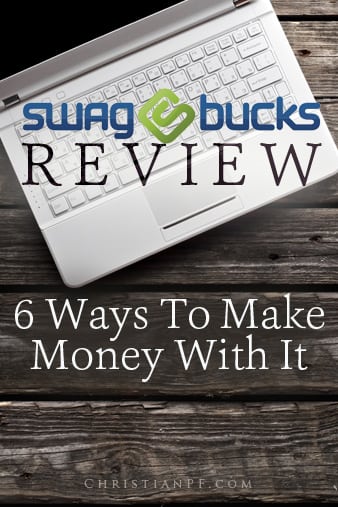 I love this one because basically this is a free site that offers you a bunch of ways to earn cash, gift cards, or other rewards.
You can earn money by a variety of methods including:
Answering polls
Using their search engine
Doing simple tasks (like giving feedback about a website)
Getting cash back for shopping online
Taking surveys
Playing games on their site.
I have tried it out and have received multiple payments from them, so I can attest that it is legit. Check out my review here! They also offer a $5 bonus!
Try Swagbucks Now!
Oh and they also have an A+ rating with the BBB.
While you can make $100 doing this and it might be one of the easiest ways on this list, some of the other items in this list will get you there faster.
5. Share your opinion with your phone
Ipsos i-Say is an app that allows you to share your opinion, Earn points, and then cash out for PayPal or other rewards.
It is a great user experience and really just a nice site.
Get paid to share your opinion
In order to try them out you need to sign up here first and then they will send you a link for the app.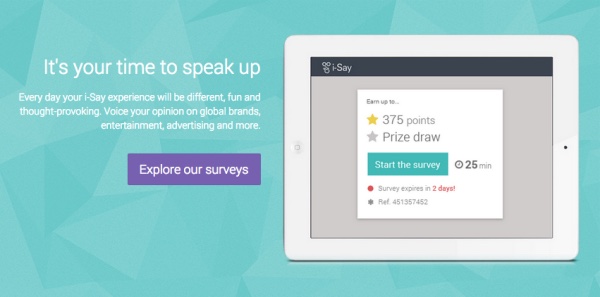 This one also is very easy, but you probably can't make $100 in a day or two like you can in #6 below…
6. List your place on Airbnb while you are gone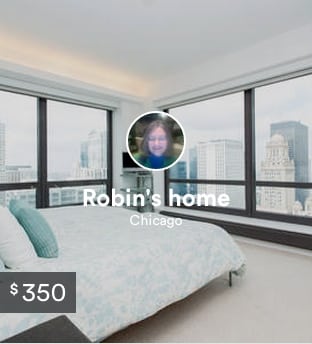 Headed out of town this weekend?
You should list your place on Airbnb.
It is super easy, and depending on your location you could get $100-$300 a night.
Oh and they offer a $1,000,000 guarantee to protect you from any kind of property damage that may be caused by guests. They also have a guest rating system, so you can choose whether or not you want to approve that guest to stay in your home.
Check out the video below for more information:

7. Start making money scanning your groceries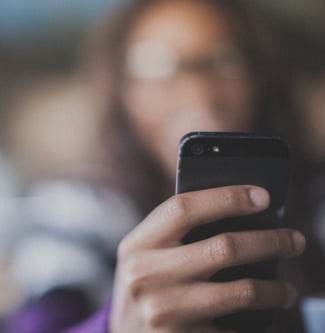 Have you heard of the National Consumer Panel (NCP)?
Well, they pay you to scan your grocery purchases with their Smartphone App.
Basically, as a member of NCP you help manufacturers and retailers make decisions on what products to develop or improve.
How it works:
Next NCP will provide you access to use their Smartphone App
Then, you'll use your phone to scan the barcodes on all products you purchase during any shopping trip.
You record some other information like where you shopped and how much you paid.
Each week you are compensated with points that can be redeemed for CASH.
I haven't done this one myself, so I am not sure how long it would take to earn $100 with them.
7. Rent out your car for $10+ an hour
Have you heard about Turo.com? An app that allows you to rent your car to others – and get paid in the process.
It is basically like Airbnb, but for cars. I have used it a ton to rent cars myself as it is a great way to save money, but if you live in a metro area it could be a good money-maker as well!
8. [BONUS] Blog for cash
I have been making a full-time living blogging for 8 years now, and it isn't a get-rich-quick scheme, but it can definitely make you some money. It probably requires more of a time commitment than any of the other items in this list to make $100, but also has a much bigger potential payoff.
If you are interested I actually wrote a short book that explains how I replaced my day-job with my blog – and even though it sells for $5 on Amazon, you can get it FREE here.
The book covers the basics of getting started as well as how to get traffic and how to earn from it as well.