I think most of us would like the gifts that we give to be as beneficial as possible. For me, that means I prefer not to give a gift that takes up space on a shelf for 5 years and never gets used.
As a giver, I love seeing a gift get used and enjoyed, but even better than that is when a gift has lasting value in a person's life.
In an attempt to help you and I find some gift ideas that aren't typical consumer goods, I put together this list of Christmas gift ideas (or really any occasion) that will have lasting value in the life of the recipient.
These are perfect Christmas gift ideas for those who have everything or who don't want anything.
Oh and if you want to just see the most popular typical gift ideas from Amazon, you can just click here, but in the rest of this article, I am focusing on gift ideas for people who don't want anything, minimalists, and really anyone who would enjoy an atypical gift that has lasting value.
1. Give the gift of Stock
Did you know that you can now buy someone a share (or a partial share) of their favorite company?  And in some cases, with a gift card?
Check out this video to see how it works with Stockpile:
2. Buy a goat in honor of someone
Heifer is a great charity that works with more of the approach of "teaching a man to fish" rather than just "giving him a fish".  They allow you to give cows, goats, chickens, and other livestock to those in need in developing nations.  The recipients then have a sustainable source of milk or food that they can obviously use themselves, but also help others in their community.
They make it really easy to give gifts in honor of someone, so for the charitable-minded person on your gift list, this could be a win-win.
3. Audible Subscription
"You will be the same person in five years as you are today except for the people you meet and the books you read."
― Charlie Tremendous Jones
While I don't 100% agree with this quote, I think we all get the point.  Reading is one of the best ways to change the trajectory of our lives.  Reading changes our thinking and as such changes us.
I do enjoy reading actual books, but I find that listening to audiobooks with Audible helps me greatly increase the number of books each year.
And Audible lets you gift books (or credits) to anyone you like.  If you aren't a member yourself you can get a month free and get my 31-day devotional for free with it. 😉
4. Contribute to 529
If you want to offset some of the typical gifts for kids with something that will have lasting value, consider contributing to (or starting) a 529 College savings plan for them.
Each state is different, but I have found that it really is a pretty simple process to get started.  Here is a quick tutorial on how to do this.
5. The Passion Translation Bible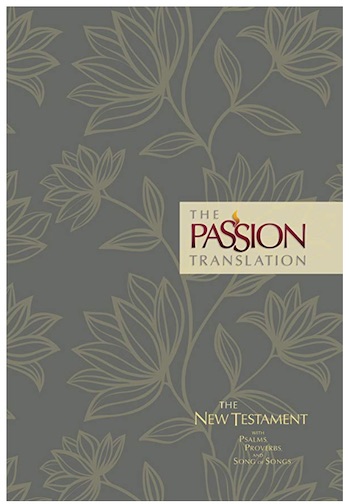 I have been reading this Bible paraphrase lately and am really loving it.
It is fresh and modern, but is a bit less of a paraphrase than the Message version.
If you are looking for a gift for someone who loves studying the Bible, this would be a good one!
I have been using Spotify for nearly 10 years and I love it.  I listen enough that it is well worth it to me to pay the monthly subscription to get rid of the ads.
If you are looking for a gift for the music lover in your family, this would be a good one.
I really don't want to love Amazon as much as I do. But the truth is that there are so many items that seem to be only found on Amazon.  And for those out in rural areas, it really opens up a lot of options that the local stores don't have.
For those who don't know, a membership is far more than just free 2-day shipping. You also get:
Streaming video (a very worthy Netflix competitor)
Streaming music (like Pandora)
Unlimited photo storage
Free Kindle books
And a ton more stuff
8. DNA Test Kit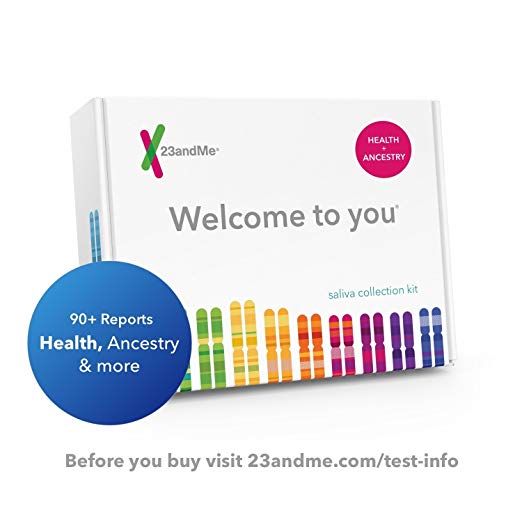 This might sound like an odd gift, but this is actually a really popular gift idea. I did one of these tests and was fascinated by the results.  There are 2 big players: Ancestry DNA and 23andMe.
Both give you a report showing you where your ancestors migrated from – which may not be the same story that has been passed down in your family.
And the 23andMe test provides info on genetic predispositions to certain health issues. You may not want that information, but for those who are curious, it is available with the test.
Oh, and it doesn't hurt – you just have to mail back a saliva sample. 😉
Butcherbox is how I buy almost all my meat.  Once a month I get a box in the mail with all the meat that our family will eat for the month.
We get grass-fed beef, organic chicken, and Alaskan salmon delivered to our door.  I absolutely love the quality and simplicity of this service and if I didn't use it already this would be a gift I would love!
I created a video showing how it works if you want more info: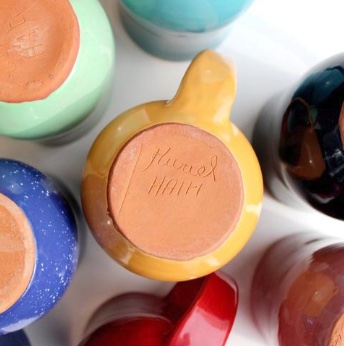 We have partnered with FMSC for the last few years and I love these guys.  They are a great Christian organization feeding millions around the globe each year and they have a marketplace of goods made by people in developing nations that you can buy.
Each item bought provides a number of meals to those in need.  In this case, with one of these mugs, it will provide 56 meals!
The mugs are just one of the dozens of items they have available for sale, so definitely check out their marketplace here!
For more ideas:
Ok, so I now have some Christmas gift ideas for my wishlist, how about you?