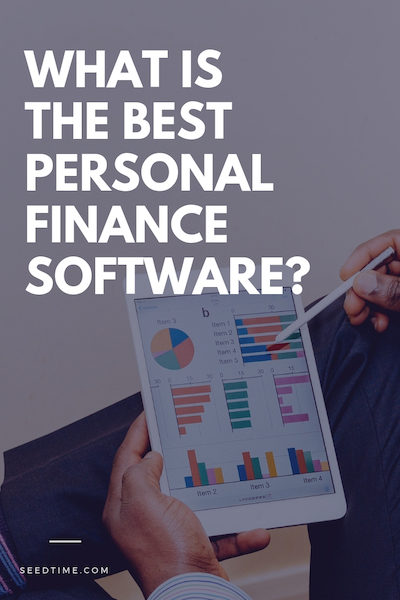 There is an abundance of free personal finance software out there and while it can be a challenge to find the best one, it is a good problem to have. We are becoming more of an open-source world, where you can find all kinds of great programs and software for free. If you are looking specifically for budgeting software, you should check out these 10 free budgeting software downloads.
I do my budgeting with ING Direct and use a few of these programs once in a while to do checkups, but don't consistently use any of them. I have tried out and played with quite a few of the free personal finance tools and most of them have some strengths and weaknesses depending on what you are looking to use it for. For example, some tools are better at helping you stay on track with your budget and others offer a bigger picture of your personal finances. It just kind of depends on what it is you are looking for – but thankfully, there are a bunch of options to choose from!
YNAB (stands for 'You Need a Budget') is a relatively new personal finance software. But even though they have only been on the scene a few years, their owners constantly are improving it and adding new features. YNAB3 is the newest version and according to their Amazon rating it is one of the best budgeting software packages out there. Notice I said "budgeting" software – while YNAB is a great budgeting software, it may or may not qualify as an all-around personal finance software because of it's specific focus on budgeting.
Generally when you think of personal finance software Quicken and Microsoft Money come to mind…
Quicken is probably the most popular personal finance software available today. It has been around for almost 25 years and they have made many improvements over the years. The nice thing about Quicken is it's ability to bring all your financial info into one place – it is more of an all-encompassing financial software. While it is not nearly as good of a budgeting software as YNAB3 is (in my opinion), it offers a wider range of features and options.
It seems like Microsoft has dropped the ball a little bit with Money
. While Quicken is constantly putting out new versions (the 2010 version is already available) Microsoft has basically backed out of creating personal finance software. Older versions are still available to purchase, but it will likely be difficult to find support for the products. But, just like Quicken, Microsoft Money
is designed to give you a full picture of your financial situation and has tons of features that go beyond just budgeting.
Mvelopes is another software option that focuses on the budgeting side. It doesn't quick provide the full picture that Quicken and Money do, but it is a great budgeting tool. One of the nice features of Mvelopes is that it is a subscription-based service – which is nice because you can try it out for a couple of months and it will cost only a fraction of the upfront cost of most other software. If it isn't working for you, you can quit without wasting too much much money, and if it is working, then it will likely be paying for itself many times over by having your money properly budgeted. They also have a free trial offer for those looking to check it out.
Some free personal finance software options
GNUcash is personal and small-business financial-accounting software, freely licensed under the GNU GPL and available for GNU/Linux, BSD, Solaris, Mac OS X and Microsoft Windows. It allows you to track bank accounts, stocks, income and expenses. As quick and intuitive to use as a checkbook register, it is based on professional accounting principles to ensure balanced books and accurate reports.
AceMoneyLite is a freeware personal finance manager. It has all the features of its AceMoney (the shareware version that costs $30) except multiple accounts management.
Financial Fate – It is a long-range financial planning software designed for the do-it-yourselfer. It is a cash-flow driven system and is fully automated.
What's your favorite?
So, if you wouldn't mind I would love to get your opinion as to what you think the best personal finance software is! Below I have created a poll of just about every free personal finance software or tool that I could find. Some of them are extremely popular and others are extremely obscure, but I want to know what you use and find to be the best!
(If you are reading this in your email or RSS, you will probably have to click the title of this article to access the poll)
---
[poll id="3″]
Comparing them against each other
If you have had experience with a couple of them together, or switched from one software to another for a particular reason, please share it in the comments. As I mentioned before, everyone has different reasons for using different software apps, so what may not work for me, may work for you and vice versa.
Also, In the forums there has been quite an informative discussion about Mint vs. Quicken Online that you may want to check out if you are interested in either of those free tools.